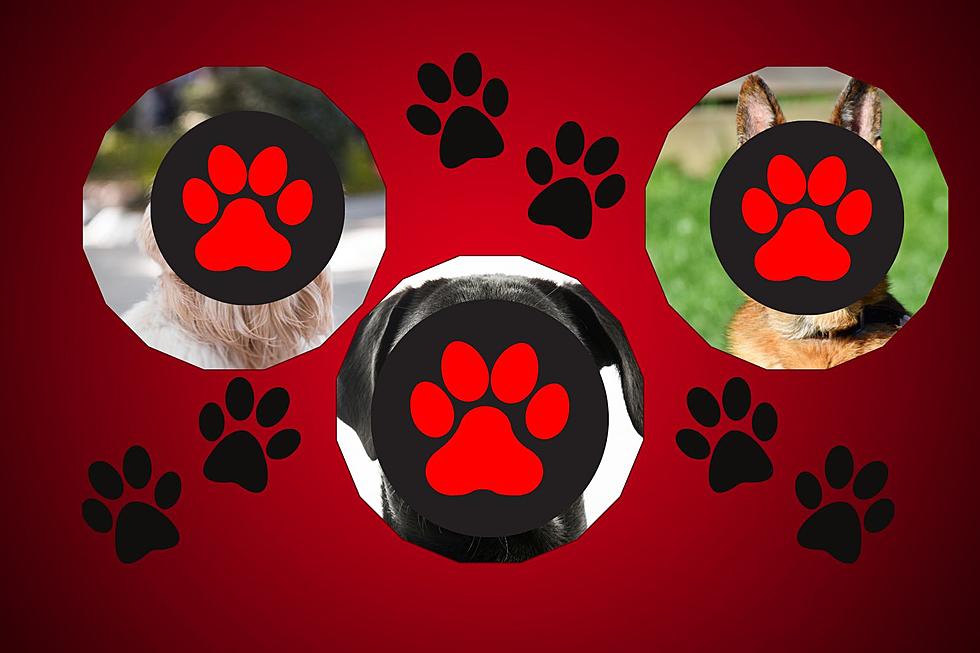 What Are The 3 Most Popular Dog Breeds In Montana?
Canva
If you really pay attention to the dogs you meet in Montana, you'll find three breeds more often than any other.
The Most Popular Dogs In Montana: (From Reader's Digest)
Labrador Retriever
This is a great breed for fishing, hunting and overall sporting.  They're also a great family dog. The Black and Golden Labs were a favorite of my dad when we lived on the farm.  (Then there was the pair we got on a trip to Kalispell that kept running around our neighbors cows.  We didn't have those two for long.)  Overall a GREAT all around dog.
A Labrador Retriever has a lifespan of about 10-12 years.
Golden Retriever
A pretty good gun dog, however they do take a little longer to train that Labradors, a great show dog, guide dog and a great companion.  I've never had a Golden Retriever, but the ones I have met are sweet, loyal and beautiful.  They're really good boys.
Lifespan of a Golden Retriever is 10-12 years.
German Shepherd
A good herding dog (they were bred to herd sheep.), this very smart breed is also great for police work, search and rescue, warfare and help for the disabled.  I've known a couple of German Shepherds and they also make a wonderful addition to any family as they're fiercely loyal.
The average lifespan of a German Shepherd is 9-13 years.
The Runner-Up for Best Good Boy is...
Blue Heeler, or any heeler really.  The Heeler is one of the best working dogs I've ever come across.  Perfect for stock and your family alike.  The Blue and Red Heelers I've met are really great working dogs and very protective of their families.  If I ever live on a ranch again, a Heeler is one of the first dogs I'm getting.
A Heelers lifespan is 13-15 years
LOOK: Great Family Dogs
Never had a dog? Try one of these good boys
Here is a look at 20 dog breeds that might be perfect if you're looking to get your first dog.
These are the smartest dogs you can get
Does your loyal pup's breed make the list? Read on to see if you'll be bragging to the neighbors about your dog's intellectual prowess the next time you take your fur baby out for a walk. Don't worry: Even if your dog's breed doesn't land on the list, that doesn't mean he's not a good boy--some traits simply can't be measured.