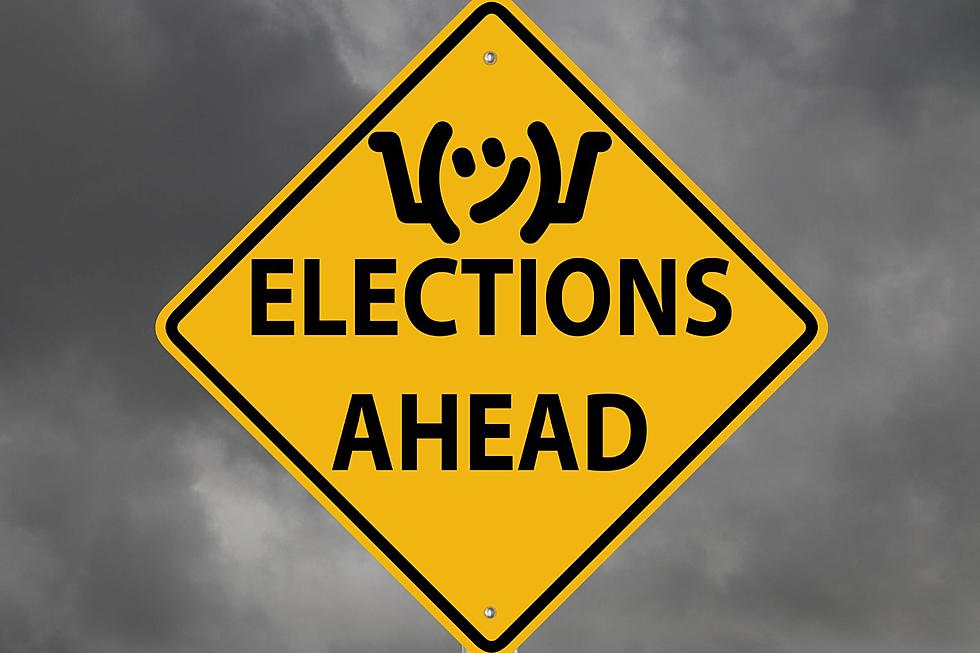 Just What DOES Sandra Merchant Know About Running An Election?
Canva
We need to talk about the Cascade County Commission meeting that was held on March 31st.
We need to have open and honest discussions and get to the bottom of how our Cascade County clerk and recorder, Sandra Merchant handled herself.  We need to have open and honest discussions of how Rae Grulkowski decided what questions would be answered at this meeting.
I'll offer you my source for background so you can try and make sense of how this mess of a county commission meeting went.  You can read the article here from the Great Falls Electric.
First, just what DOES Sandra Merchant know? Her main answer was "I can get that information" or "I'm working with/consulting ElectMT for that information".  Seriously, If someone is the Cascade County clerk and recorder, and they have 2 elections coming up, they should know that information like the back of their hand.  Same as if someone asks me what musical artists play on the radio stations I manage.  If I answered "I'll have to check my playlist", I seriously don't think I'd have my job much longer.
And I'd like a solid number of employees that quit after they found out how she planned to run elections here and the exact reasons why.
I want to remind you that these ladies BOTH ran on a platform of getting rid of mail-in ballots.  The way that MOST of our county votes.
Now, let's talk about Rae Grulkowski.  Learn about her here in The Electric's interview, here is her election page, and this is a link to her Facebook page and then make sure you check out the article below from the New York Times. She is not Senior Cascade County Commissioner, but at this meeting, she was the decision maker on what questions would be answered and what questions wouldn't be answered.  Why?  What makes her the person who decides what we should know or not know, what's pertinent and not pertinent?  Elections in America are to be honest, fair and transparent, no?
What I do know about her is that she is known to lie.  There was actually an article in the New York Times exposing her disinformation campaign.  Read it for yourself.  Find out about the the people who are making decisions for us.
Then, see who's writing about us around the state: Daily Montanan, and a more detailed article here, The Helena Independent Record, Montana Public Radio, Election Law Blog, ABC Fox Montana, and The Montana Standard, all with one google search. There are probably more.
Then, remember, we as a group put them in office.
Going back to my previous article about Sandra Merchant and the Public Library election, the library has hired an attorney.  Keep this stuff up, and I'll bet the school board will hire an attorney or 20 as well.
This is walking the fine line of fascism.  Prove me wrong.  I REALLY want someone to prove me wrong. E-mail me.  I'd love to hear from you.
Until someone shows me how straightforward and honest these two are, I'm going to keep digging and keep writing.  I don't want us to be what I wrote about in this article from last election.
I LOVE Great Falls, and I don't want to be one of the thousands who sit back and say, "I don't know what went wrong with my hometown" while the information is there for those who WANT to see it.
You can follow the County Commissions work here.  Unfortunately, there are no minutes to the meeting we're discussing as of writing.
Now take a breather from these shenanigans and enjoy the Montana Cowboys Museum
Great Falls, MT is home to the Montana Cowboys Association & Museum located in the historic West Bank District. See highlights and a glimpse of what can be found in this hidden gem!
And here are some cool Montana T-shirts
Whether you're looking for humor or a great design, wearing t-shirts that celebrate Montana is a surefire way to show your love for the state.