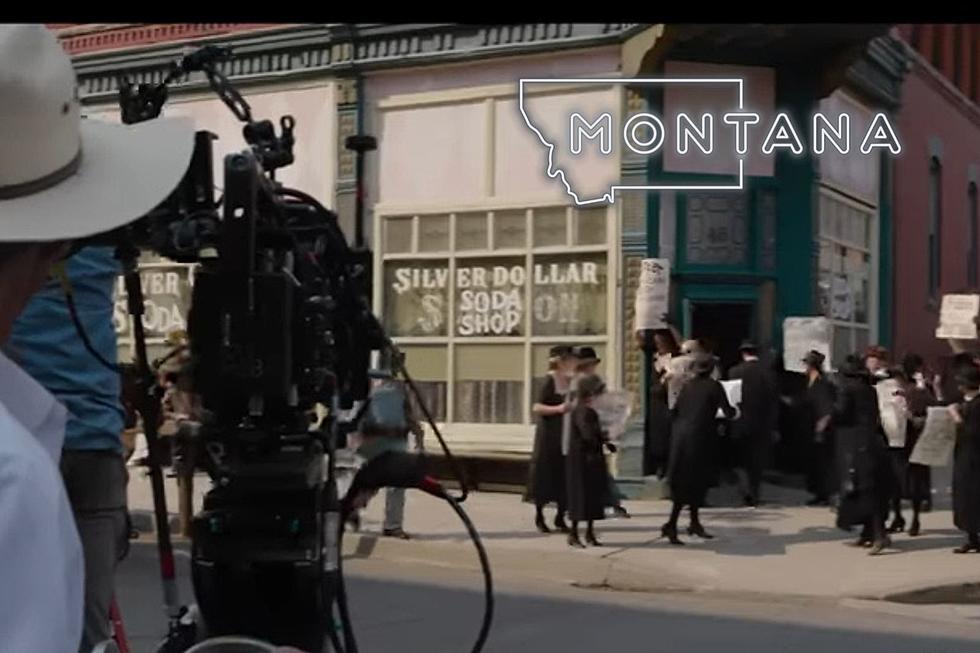 Downtown Butte Wins Location Award For Yellowstone Prequel, 1923
Youtube//Bringing the '20s to Life | 1923: Behind the Scenes | Paramount Plus//Canva
Butte, America takes the Outstanding Location Award during the annual Location Managers Guild International Awards
Sunday, August 27th, the Location Managers Guild International Awards, awarded '1923', a prequel to 'Yellowstone', the Outstanding Location Award for a television series.
The television show was up against some fierce competitors:  'Westworld', 'Peaky Blinders' and 'Perry Mason'.
Ultimately, Butte and it's historic downtown area ended up the winner.
Why Film In Butte?
From The Fairfield Sun Times:
 location manager Zach Heine says, it's the antique charm and wild, wild west feel of the Mining City that made it the perfect spot for filming.

"[Butte] is a national historic district and kind of a time capsule of that period," Heine said. "It's been preserved so well. We scouted all over Montana, and I don't know how we would have done it without the way Butte's been preserved and the way it looks on camera."
1923
The series begins about 40 years after the Dutton Family made their way to Paradise Valley in the first prequel series to 'Yellowstone', '1883', starring Tim McGraw, Faith Hill and Sam Elliot, among others.
Harrison Ford plays Jacob Dutton and Helen Mirren plays his wife, Cara Dutton.
The Dutton family is well established on their ranch and living through hard times both in Montana and America.
Will They Be Back To Butte To Film Season 2 of 1923?
The whole thing hinges on the Hollywood writer's strike, and when that is resolved.
Get a behind-the-scenes look at the filming of 1923 here:
Filming 1923 In Butte, Montana
Filming 1923 In Butte, Montana
Five Things You Must See When Visiting Butte, Montana
Butte, Montana is a history buff's dream. With a history of being a rough-and-tumble mining camp, Butte is home to one of the largest Historic Districts in the nation and a has some fascinating things to see whether you're visiting for a day or for the season.