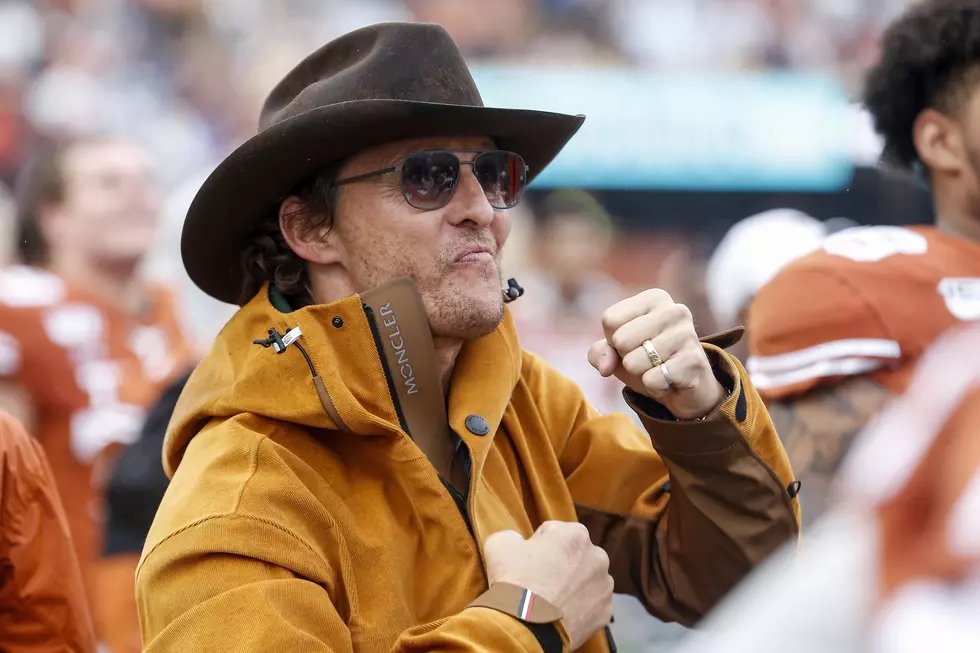 McConaughey in Montana? New 'Yellowstone' Prequel '1944'
Getty Images
We have been hearing rumors of the possible departure of Kevin Costner from the hit television drama "Yellowstone." The modern day western has taken the world by storm, and has really put Montana on the map. But, as we gear up for the second part of season 5 to air this summer, know that it might be the last.
According to Taste of Country, there are a few valid reasons Costner may be done with his role as John Dutton.
He's begun working on an enormous four-part movie titled Horizon, which he is producing, directing, and starring in. His wife is also involved in the project, which has been shooting at the same time Costner is filming Season 5 of Yellowstone.

He's also committed to The Gray House, a Civil War-era film he's producing with Morgan Freeman.

Some of the new Season 5 cast members of Yellowstone have revealed they have never met Costner offscreen because his time is so stretched.
With so many rumors swirling around what is going to happen in the second half of season 5. It is hard to wrap our heads around what might be Dutton's demise. Will John's cancer return? Will he get killed by Jaime? We will have to wait and see when the season continues this summer 2023.
Now, dry your eyes "Yellowstone" fans. If the series does end, there is already a promise of a new prequel.
According to Outsider.com
Paramount Network officials attended a community thank-you event in the Hamilton Montana City Hall last weekend. During this event, the officials were speaking with community members highlighting the many benefits shows such as Yellowstone and 1923 have brought to the state over the years. Then, the network execs shared some big news: a new sequel is planned to be added to the Taylor Sheridan franchise of western dramas.
The new prequel "1944" will follow the Dutton family's rise, while on the brink of a World War.
So far previous prequels have had some A-List actors playing various roles. Tim Mcgraw, Faith Hill, Sam Elliot and Billy Bob Thorton all had roles in the prequel "1883."  Harrison Ford, Helen Mirin, and Robert Hammond Patrick all have roles in "1923." But, who will be the next big star to take on a role as a Dutton for the recently announced "1944?"
There have been rumors that Paramount is trying to land Matthew McConaughey for the starring role. If that is true, then we may be having some McConaughey sightings in the Bitterroot, as the entire production will be filmed in the valley.
MUST SEE: John Dutton's Yellowstone Ranch is Real and Here are 12 Pics
MUST SEE: John Dutton's Yellowstone Ranch is Real and Here are 12 Pics