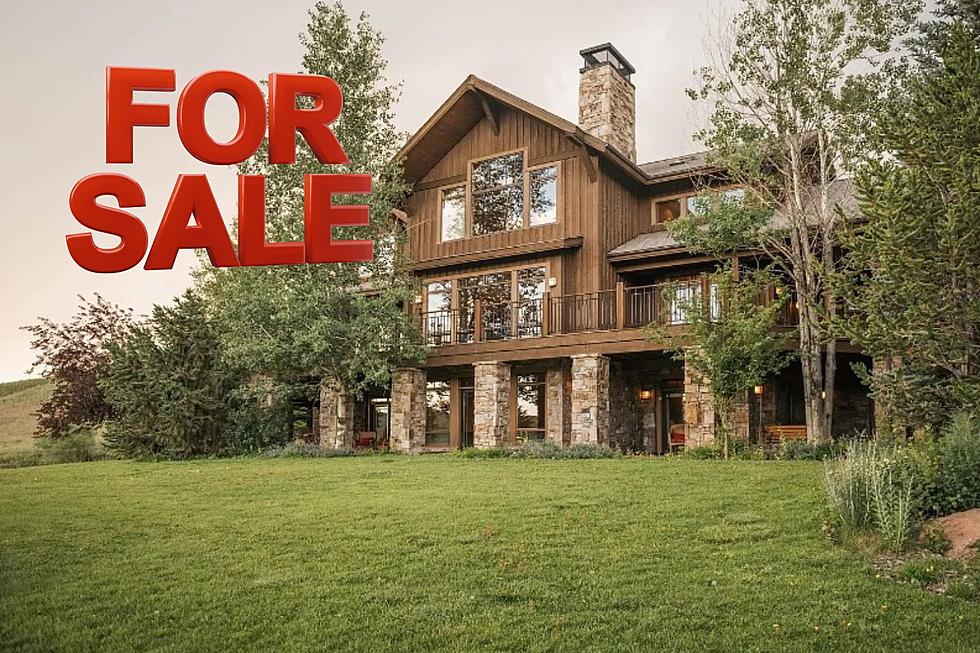 Check Out This 35 Million Dollar Montana Home
Zillow//Canva//Tamara Williams and Company
Sometimes it's fun to see how the 1 percent lives.  The kind of things they like to do, the kind of homes they shop for and the like.  We will never live their life, but sometimes, we can get a peek into it.
When shopping for 1percenter real estate, a lot of times, you can't even see the inside of the home (I'm not kidding, check out the listings on ANY of the homes offered here.  You can't unless you have an account.) without proving your worthiness.  Unless, you try a little harder and find the same listing on Zillow.
Check Out This 35 Million Dollar Home Near Three Forks
The listing agent is:
Tamara Williams 406-223-6823, Tamara Williams and Company.  MLS#: 30012769
The home is:
7 bedrooms
8 bathrooms
4,950 Square Feet
Fitness Room
5 Car Garage
From the listing on Zillow:
4,500 feet in elevation, the 6,220-acre Grey Cliffs Ranch is situated on a varied landscape, featuring rolling hills, grasslands, and rangelands. Once upon a time, this property was a cattle ranch, when the property was purchased in 2003 the goal was restoration. Over time, native landscapes reemerged after planting thousands of acres of grasslands and trees, creating wetland protection with fencing to protect springs from livestock and reviving wildlife habitats for deer, elk, and upland birds including; wild sharp-tailed grouse, Hungarian partridge, pheasant, and chukar partridge. Two spring-fed trout fishing ponds are located on the property and the Madison River - Greycliff Fishing access site is a short drive away for additional recreational opportunities. The avid horseman can enjoy the indoor riding arena, and roughly 1,000-acre fenced grounds with running water for livestock. The property is currently farmed and watered by pivots. AS MUCH NOTICE AS POSSIBLE. MUST HAVE PRE-APPROVAL/PROOF OF FUNDS
Notice the highlighted portion at the end, peasants shouldn't even be LOOKING at this listing.  So, on that note, take a look at this 35+ million dollar home.
35 Million Dollar Montana Home in Three Forks, Montana
Take A Tour Of This 35 Million Dollar Montana Home
Gallery Credit: Tammie Toren
Here's one of my favorites.  A home for sale in Great Falls, Montana with a putting green:
Home With Putting Green and Sand Trap in Great Falls, Montana
Gallery Credit: Tammie Toren
For a reality check, take a look at the least expensive home for sale in Great Falls, Montana:
Cheapest Home For Sale, Great Falls, Montana, November 2023
Cheapest Home For Sale, Great Falls, Montana
Gallery Credit: Tammie Toren