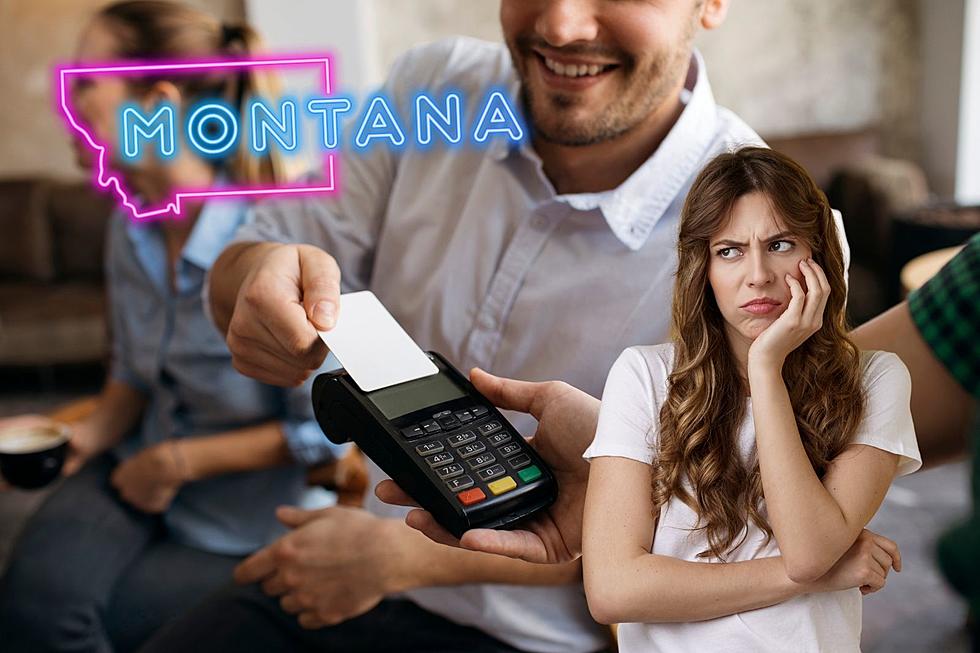 People Say Gratuity Has Hit A Tipping Point In Montana
Canva
How can tipping be a problem in Montana?
Restaurants and the service industry is big in Montana, and it's all year from tourist season all the way into the dead of winter. What could possibly have people in a tizzy about tipping in Montana?
According to The US Department of Labor the national minimum wage for tipped employees is 8.00 per hour and in Montana it's slightly elevated at 9.95 per hour. Pay for the service industry is fairly low, so tipping should be a given to take care of servers, cooks and the like am I right?

Sure.
Recently, there have been reports of some Montanans questioning and in some cases, pushing back on some tipping methods and it may have an effect on how people tip in the future.
NBC Montana reports of a restaurant in Bozeman, Montana that used new types of technology and methods of gratuity that seems to some to be a little much.
Restaurant owner Matt Paine started using a POS system that automatically accounted for a 20% gratuity when adding up and closing bills at his restaurant.
The problem wasn't so much that people were paying the 20%, but they were feeling that the restaurant was pushing them to do so.
Paine in Bozeman explains his reasoning behind the gratuity:
Paying a server and a host and a bartender to make drinks for you, bring them to you, look after you, fill up your water, clean up the table, fold your napkins -- those are extremely expensive processes.
I'm not necessarily against this method of tipping. However, with other types of businesses other than bars and restaurants finding themselves getting into the gratuity game, others may start pushing back when they feel gratuity is peculiar for the type of purchase they are making.
READ NEXT: I Ate At The New Chipotle In Great Falls, What Do I Think?
5 Fantastic Montana Restaurants That Guy Fieri Needs to Visit
Here are a few great restaurants that Guy Fieri needs to visit during his next trip to Montana!
Gallery Credit: Jesse James
5 Montana Restaurants With Amazing Views
Need some incredible views to go with your meal? These restaurants need to be on your radar.
Gallery Credit: Will Gordon