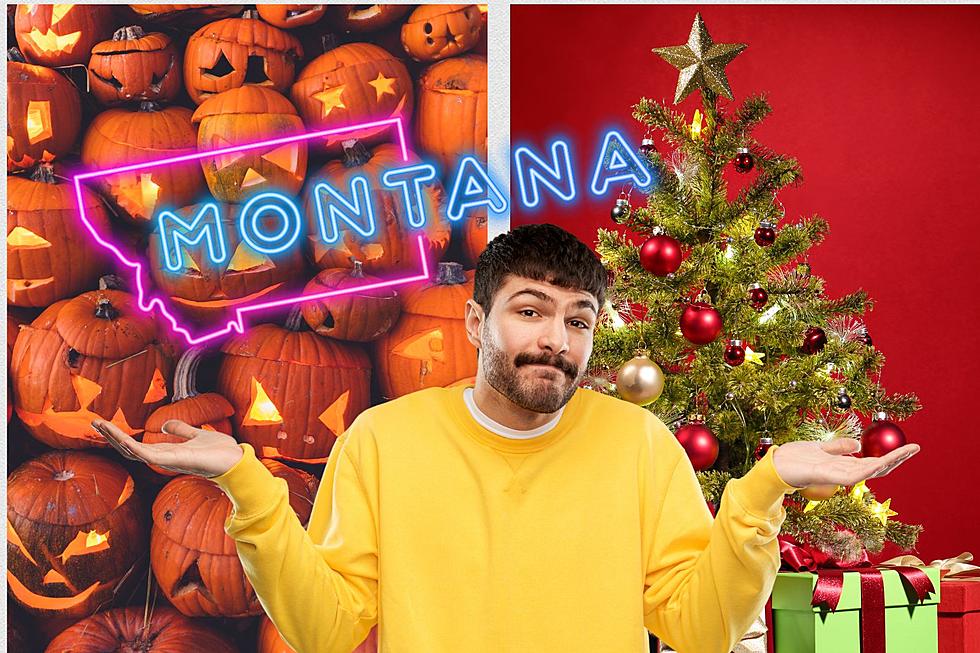 How Many Montanans Go From Halloween Straight To Christmas?
Canva
From Halloween to Christmas, Where's the connection?
Today is Halloween, and this morning my lovely wife is already planning on decorating for Christmas.

I'm not the beacon of holiday cheer like my wife is, however I will never-ever be the goalie for her good time, so I decided to help with her holiday cheer whenever she needs it. So I let the good times roll even if it happens to be November 1st when Christmas stuff goes up.
It seems my wife is not alone when it comes to early holiday decorating.
According to article form The New York Post, from of a poll of two thousand people says over half, to the tune of 57% of people polled say that they start decorating for Christmas right after Halloween. They also say that 3 out of 10 people think it's okay to see Christmas decorations up even before Halloween.
It seem the stores head that way as well, back in the day Christmas was a last minute type of thing and according to USA Today, retailers changed that to help sales.
Retailers make up to 30% of their annual sales during the holiday season now, said Davis, meaning they want to expand the timeframe for buying in order to bolster product.
This may have rubbed off on a lot of people as we completely forgo Thanksgiving for Christmas Cheer. I'm thinking global warming isn't responsible for Mariah Carey thawing earlier and earlier every year.
RELATED: 15 Valuable Tips For Holiday Gift Buying In Montana
5 Best Christmas Towns in Montana
Looking for the perfect place for a winter vacation in Montana? Here are a few of the best places to visit!
Gallery Credit: Jesse James
LOOK: 25 over-the-top Christmas displays from across America
To help get everyone in the mood for the upcoming holiday season,
Stacker
compiled a list of some of the most over-the-top Christmas displays across America.
Gallery Credit: Annalise Mantz & Madison Troyer