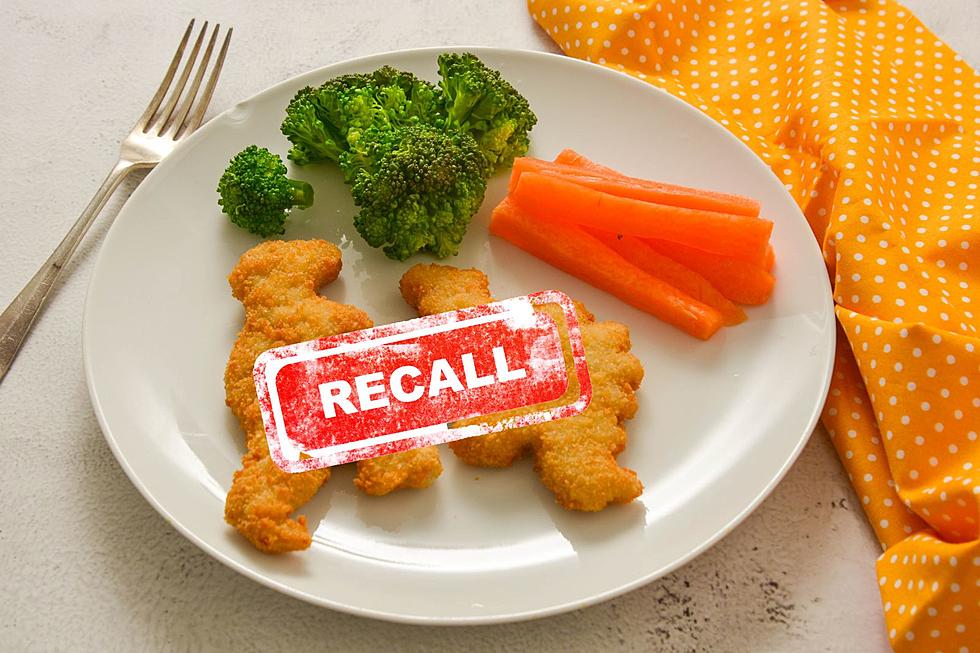 Dinosaur Shaped Chicken Nuggets Being Recalled In Montana
Canva
It's Tuesday, time for the recall of the week.  This week, the USDA and Tyson are recalling Fun Nuggets.
30,000 Pounds Of Dinosaur Shaped Nuggets Are Being Recalled
Great.  The cool chicken nuggets.  I bet you half, or at least 1/3 of all of the houses in Montana have these dino shaped nuggies or some nuggies like it, in the freezer.  (Anybody can eat chicken nuggets, it's way more fun to eat the chicken nuggets that are shaped like dinosaurs.  Why not?  Everything is cooler if a dinosaur is involved.)
This is EXACTLY what's being recalled:
29-oz. Plastic bag packages containing "Tyson FULLY COOKED FUN NUGGETS BREADED SHAPED CHICKEN PATTIES" with a Best If Used By date of SEP 04, 2024, and lot codes 2483BRV0207, 2483BRV0208, 2483BRV0209 and 2483BRV0210.
Look For This Packaging:
Why Are Tyson Fun Nuggets Being Recalled?
From the USDA:
(The nuggets) may be contaminated with extraneous materials, specifically metal pieces, the U.S. Department of Agriculture's Food Safety and Inspection Service (FSIS) announced today.

The problem was discovered after the firm notified FSIS that it had received consumer complaints reporting small metal pieces in the chicken patty product.

 
Has Anyone Been Hurt Or Worse Eating Them?
There has been one reported minor oral injury associated with consumption of this product.

 
They Might Be In Your Freezer Right Now
Be sure and dig through the freezer and check to make sure your bag of Fun Nuggets is in the safe zone, and not from this tainted batch of nuggets.  It's advised that you toss them or bring them back to the store where you bought it.
The Six Times 'Man V. Food' Featured A Montana Restaurant
Original host Adam Richman spent some time eating some of the biggest creations of food in Montana, here's all the restaurants featured on "Man v. Food"
Gallery Credit: Nick Northern
5 Fascinating States Similar To Montana, And 5 Complete Opposites
Gallery Credit: Nick Northern
How to ensure you get a good nights sleep in Montana
Follow these tips to help get a good nights sleep
Gallery Credit: Getty Images