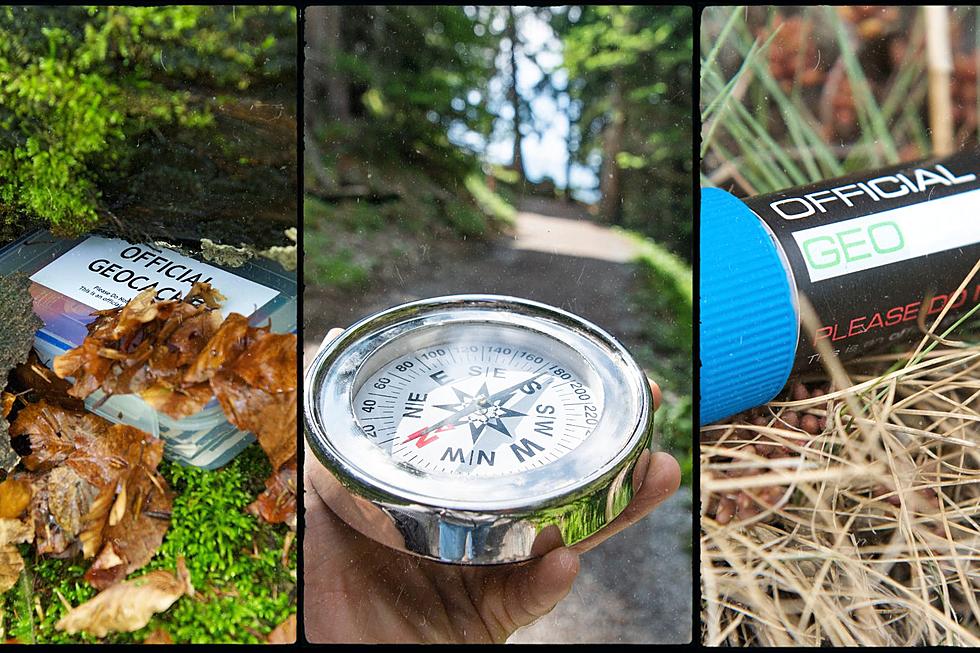 What are you Caching? Geocaching In MT, Where Is The Treasure?
Canva
Looking for good old fashioned family time full of adventure with a just a hint of technology?  Try geocaching.
What is Geocaching?
From Dictionary.com
The outdoor sport or game of searching for hidden objects by using Global Positioning System (GPS) coordinates posted on the internet.
Is There Geocaching in Great Falls?
Yes.  In fact, there's an app for that.  Go to your app store and search for Geocaching.  There are 50 plus geos in Great Falls just waiting for you to find them.
What's in a Geocach?
Between the micro geo's and the extra large geo's there's always something to see.  It could be just a note or something that's "treasure" to the last person who found.
That's the thing.  If you go geocaching, be sure and bring things to leave in the geo.  That's half the fun.  The treasures are always changing and you can go back and visit geos you've already seen and find something new.
Some Favorites Around Great Falls:
Montana Roadhouse:  A micro geo outside of one of Great Falls' most famous burger joints.  Remember to sign and replace it when you find it.
Dead Inside:  A large geo that's inspired by the show The Walking Dead.  It may startle you when you open it, but isn't that half the fun?  This cache is available 24/7 for a good scare.  Keep in mind, it's in someone's yard.
Ode To Geo DoDad:  A regular size geo that's a tribute to a treasured family member and avid geocacher.  Keep in mind, they'd appreciate it if you searched after 6pm.
With summer coming up and budgets tight, geocaching is a fun cost effective activity that the whole family can enjoy.
Be sure and let us know what you find.
10 Great Tips If You're Moving To Rural Montana
If you plan on living in rural Montana, there are some unique tips you'll want to know.
See The Ranking Of Montana Counties By Rare Bigfoot Sightings
Montana counties ranked by their Bigfoot sightings according to the
BFRO