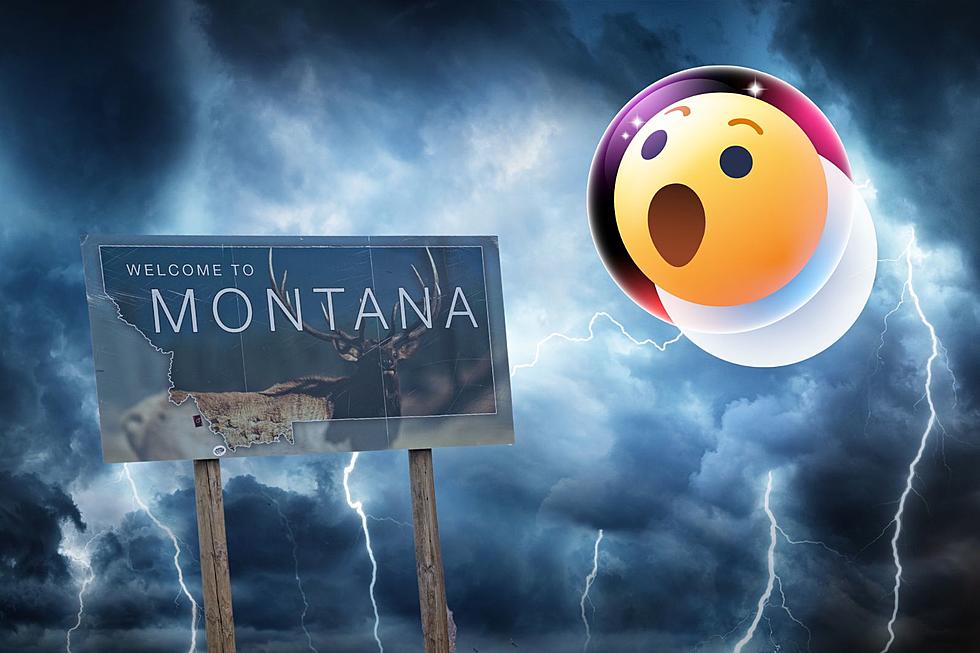 Strange Things Were Afoot In Miles City Last Night
Canva
Weather patterns can be a strange thing especially in our state in Montana. there's old saying that you should always keep a coat or always plan for bad weather no matter what season.
According to an r/Montana Reddit post from last night, things got a little heated up and crazy during a storm.
Guys, WTF is happening in Miles City? Are y'all okay?
by u/bholz_ in Montana
In the Reddit post, you can see a screenshot of a seemingly unusual amount lighting strikes. This screenshot came from lightningmaps.org where you can track in real time lightning strikes anywhere in the world.
One can even select what time and day within a certain amount of time to see an occurrence of lightning. I actually looked back at the action last night in Miles City and sure enough you see the strikes.
There were what looks like maybe more than 100 strikes during the storm.
I'm not a meteorologist, however could parts of the hurricane from California have one last hoorah over Miles City last night? That could be a thing.
Using another radar source over at Weather Underground show some possibility.
From comments in the reddit post, lightning was wild last evening as well as reports of flooding in certain places as well as basements.
Weather officials predicted a 30 percent chance of thunderstorms for Miles City and it pulled through.
There's a number of other things happening in that Montana town including a boil water order involving inadequate disinfectant for the city's water system.
10 Common Wildflowers Found In Glacier National Park
10 Common Wildflowers You Can Spot In Glacier National Park
10 Helpful Montana Weather Terms You Need to Know
Weather in Montana can be unpredictable. Here are 10 weather terms that you need to know.