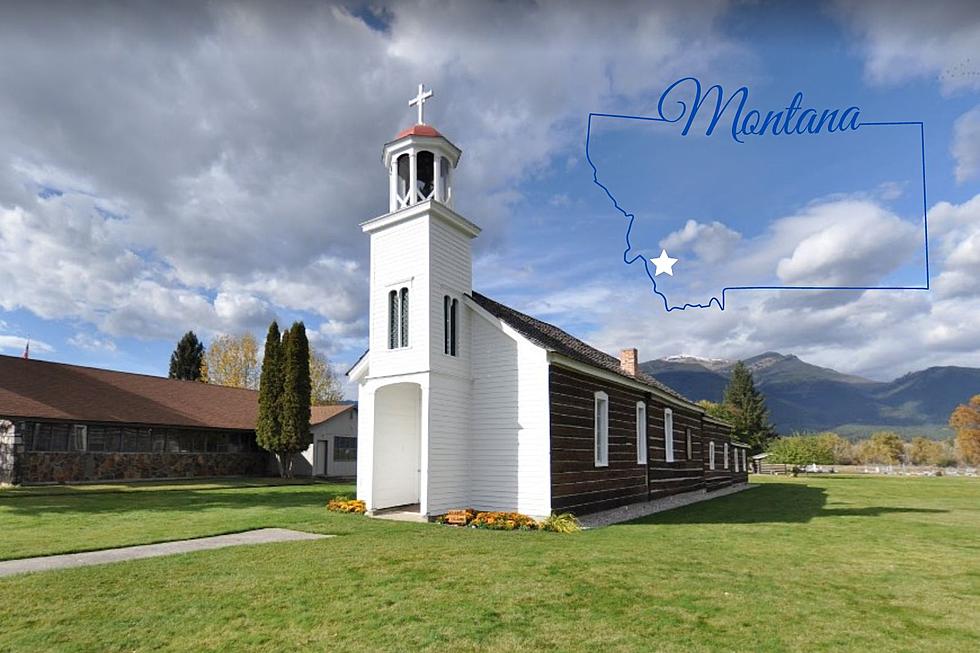 Do You Know Montana's Oldest Town? Bet You Need Two Tries
Google Maps//Canva
What's the oldest town in Montana?  Did you immediately think Fort Benton? So did I.  It's not.  The oldest town in Montana is actually Stevensville.
Stevensville, Montana's oldest town
From Wikipedia, Stevensville was established in 1841 (Fort Benton was 1846) as the first permanent settlement for non-indigenous peoples.  Forty-eight years before Montana joined the United States.  It was settled by Jesuit Missionaries.
Four Salish men actually travelled to Missouri and met with William Clark to request "Black Robes" for the tribe in 1831.  They finally arrived in 1841 and founded St. Mary's Mission. 
The town was first known as St. Mary's, but in 1864 it was changed to Stevensville in honor of the territorial governor, Isaac Stevens.
Many "firsts" for Montana happened in Stevensville
According to Montana Fish Wildlife and Parks and Wikipedia, irrigation, cattle branding, the first sawmill and gristmill, first school for settlers and other innovations in the ag industry were brought to Stevensville.
It's even home to the first pharmacy in Montana started by Father Ravalli, a Jesuit Priest and doctor.
Stevensville is also home to historic Fort Owen State Park
Just outside of Stevensville is Fort Owen.  It was established by John Owen in 1841 as a mission and eventually became a trading post.
Be your own tour guide in Stevensville
The Clio has a cool walking tour on their site that highlights historical buildings in Stevensville, and even includes a map and brief description of each stop on the tour.  It will guide you to St. Mary's Mission, The Independent Order of Odd Fellows Hall, Bitterroot Family Church, Albert May House, Stevensville United Methodist Church and the Bass Mansion.  It looks like a great way to spend a day.
NOSTALGIA: See Photos of 1930s Missoula, Montana
See if you can recognize these iconic locations in downtown Missoula, Montana.