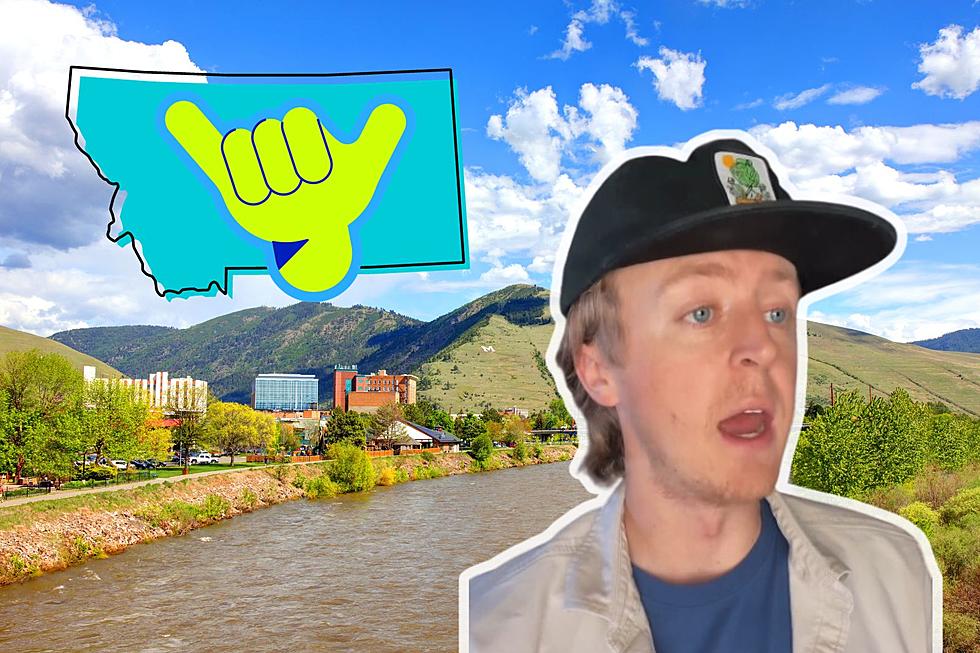 Montana Local Strikes Again, This Time In Zootown.
CANVA/https://www.instagram.com/reel/CyyPOEorX1B/
What can be better than Montana locals doing local stuff?
With a little tongue-and-cheek, social media star and cringe comedian Matt 'Schmutz' Lyons strikes again with a humorous take on being a local in Missoula, MT.
It brings a gut-busting tear to my eye when this guy puts up some of the funniest impressions of a local hipster-like individuals from Anywhere, Montana.
This time we meet Trout, a Missoula "native" that has many hobbies and facets about himself. Everything from local eateries, landmarks and habits that actually scream the Missoula lifestyle.
As a person that was born and lived in Missoula, it hits home the amount of a mirror it puts back on a person that lived the part for a lot of years biking around, buying records, having odd cool jobs and experiencing a piece of everyone I've ever met in that beautiful town.
READ MORE: Should Montana Bars & Restaurants Adopt a 'Vomit Fee'?
To be honest, it's a bit haunting because it's about dead-on.
The Forestry degree, the beard oil, the records from Rockin' Rudys, and the sense of being in Missoula your whole despite moving in a short time ago all adds up.
Behind the jokes, Matt Lyons gets it. Missoula does something to people as soon as they see the "M" and that signature "Garden City" vegetation visible from the interstate.
If you take a peek at Matt Lyon's Instagram or TikTok, you'll see that he nails mostly every kitschy popular town Montana has to offer and there's probably someone you know that matches one of his characters.
Get Ready: Northern Lights Season Has Arrived in Montana
👇👇Check out some totally sweet Missoula businesses in the galleries below👇👇
45 Missoula Businesses That Opened, Changed Ownership, Expanded, or Changed Location
Yes, there has been a lot of change with Missoula businesses since 2020. Here is an idea of the business growth that has taken place.
Gallery Credit: Ashley Warren
21 More Missoula Businesses That We Would Like To Return
We wrote about
24 Missoula businesses
that you all said you missed. We thought of 21 more that we think should be brought back.
Gallery Credit: Chris Wolfe