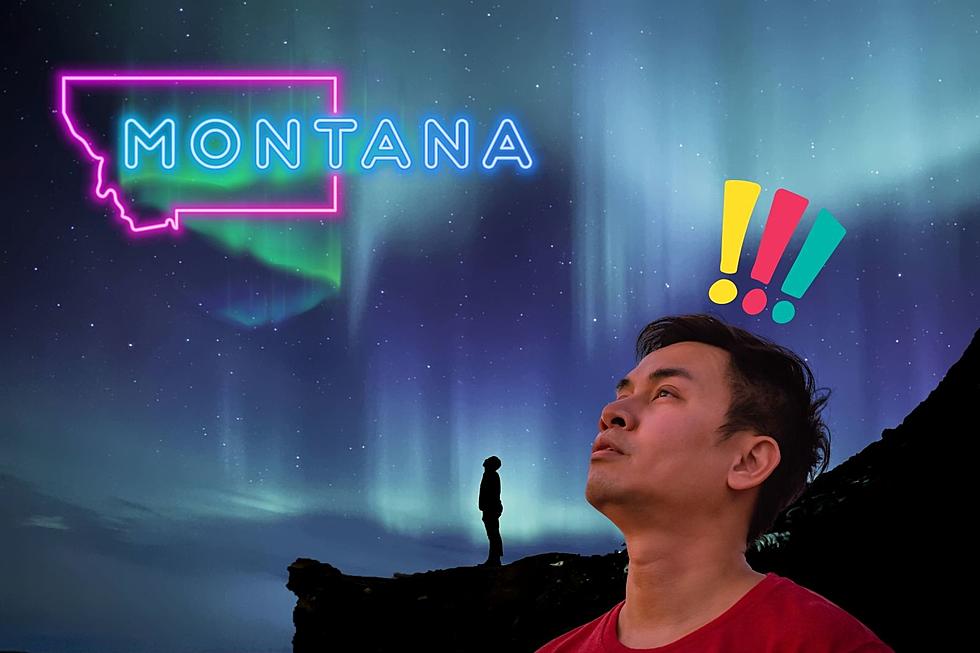 Get Ready: Northern Lights Season Has Arrived in Montana
Canva
Northern Lights season? I thought I could see them all year.
It's very true, one can have the opportunity to see the Aurora Borealis all year around if the if circumstances are right and you are able to see them in all their beauty. The only thing is there is a time of year especially in Montana where its prime time northern light viewing.
According to Glacier Bear Cabin we have just entered that perfect time to see the natural phenomenon.
October through March is said to be the best for viewing in the Northwest.
Some places are better than others to see The Northern Lights, obviously is better to get out of the city or any other light pollution to have optimum view.
READ MORE: Montanans Can Win A Million Dollar Spotting Aliens This Fall
Glacier Bear Cabin suggests the lovely area of Lake McDonald in Glacier National Park.
It has breathtaking views and as they say, "always a great choice for photographers".
Once you get to your destination wherever that may be, setup chairs, get some hot cocoa ready and get settled looking at the northern sky in until it's absolutely dark. You will need all the light from the sun to subside in order for you to get an optimal view of Aurora Borealis.
Weather is something to consider as well. Make sure to plan and plot the weather for an evening of clear skies. It would be a shame if the clouds didn't clear up enough to see the northern lights in all their glory.
Although witnessing The Northern Lights is never a sure thing on account of it being a natural phenomenon, with some planning you're more than likely to enjoy them.
READ NEXT: More Amazing Meteor Showers For Montana This Fall
👇👇 GET SOME CAMPING IDEAS IN THE GALLERY BELOW! 👇 👇
50 Breathtaking Photos of Glacier National Park
Check out 50 beautiful photos of Montana's Glacier National Park!
Gallery Credit: Jesse James
10 Cleanest Lakes In America
10 Cleanest Lakes In America
Gallery Credit: Tammie Toren
The Top 10 Best Lakes In Montana
See What We Think Are The Top 10 Best Lakes In Montana
Gallery Credit: Nick Northern