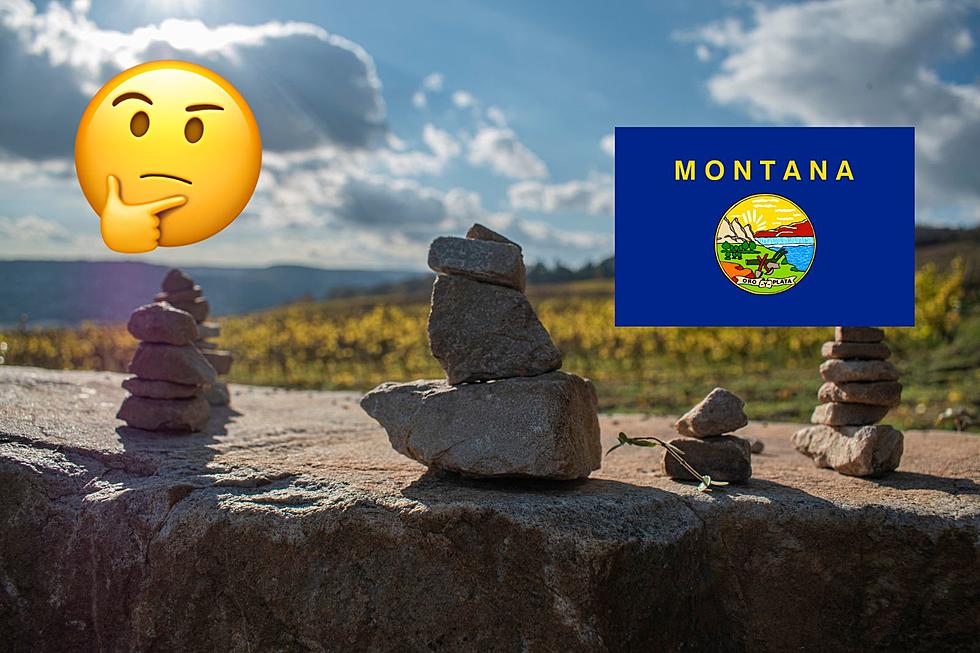 Modern Rock Cairns: Are They Good OR Bad For Montana Landscape?
canva
If you have never heard of or seen a rock cairn before. It it a simple structure that basically pile of stones that someone stacks up to show a direction of travel or just to show they were there. In a lot of places cairns are an prehistoric symbol to signify a burial grounds and land markers.
One can find these everywhere really.
In modern times, they are put up by The National Parks service and marked on maps to help people navigate in the back country and one can tell that they are organization made.
Cairns help out a great deal, however some people like to make rock cairns in places they shouldn't be or more specifically in places that should be left with no trace left behind from someone. The disruption of natural habitats of certain places upset an ecosystem with irreversible effects.
Montanans debate over Cairns
Montana seems to be somewhat divided when it comes to rock cairns. A post in the Montana Reddit seemed to spark a debate on the tiny man-made towers.
As a Montanan, when I see mini rock cairns on a hike, I can usually tell what ones are made by newbies. Some may be mad at my actions, but when I see them, I kick them over and clean everything up. They usually are at the backs of creeks or on the tippy-tops of mountains that are NOT at trail markers.
One can find information on Wilderness Ethics from the National Parks Service HERE as well as more info on Rock Cairns HERE
Our goal in Montana as Montanans is to preserve the land as it's been sitting in all it's glory for future generations.
Am I helping or being a grouch?
Let us know on social media.
Montana's Natural Bridge Falls
Montana's Natural Bridge Falls
Many Glacier Boat Tour, Glacier National Park, Montana
Many Glacier Boat Tour, Glacier National Park