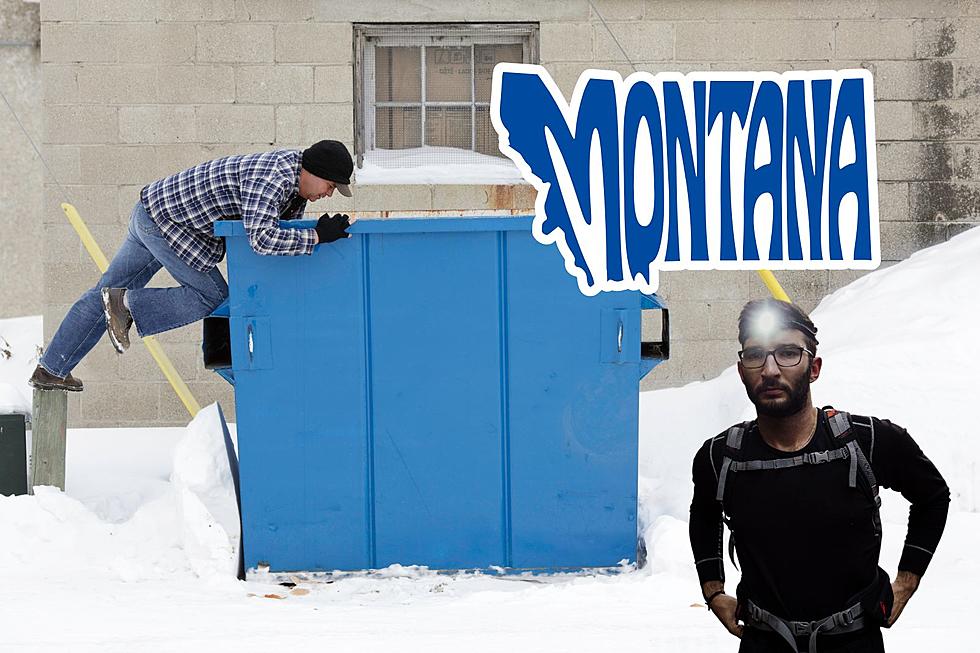 Is Dumpster Diving Legal in Montana?
Canva
Dumpster Diving is something I've been thinking about a lot lately. Not so much partaking in the act but asking myself if dumpster diving is legal or not as I pickup the garbage that is strung all over the property by the dumpster in the alley.

At first, I saw lots of garbage in my yard blaming the windy conditions of great falls and assuming that my fence was a catch all for trash. Then, I was told by a neighbor that people walk up and down our alley diving in every single receptacle ripping bags and loose trash and leaving it all over the place. Although I do not see it, I'm told it happens.
Is dumpster diving legal or illegal Montana?
Well According to ecofriendlyfact.com it is isn't illegal in Montana, however local municipalities consider it illegal under salvaging which is illegal in Great Falls.
According to Great Falls Municipal Code 8.8.190 it states:
8.8.190 - Salvaging prohibited.

-No person may pick over, sort, segregate, or salvage any refuse deposited in an authorized disposal area, refuse container or refuse pile.

-A violation of this section is a misdemeanor punishable by a term not to exceed six (6) months in jail, a fine not to exceed five hundred dollars ($500.00), or both.
That's a fairly hefty fine, and is trash worth 6 months in jail?
Not sure.
A lot of people including myself on occasion believe the platitude that one person's trash is another person's treasure, up-cycling can be a great way to keep things from going to a landfill.
I just wish at points certain people would be respectful about it.
7 Items that are illegal to dump in Great Falls
Things you Just can't throw away in an ordinary dumpster.