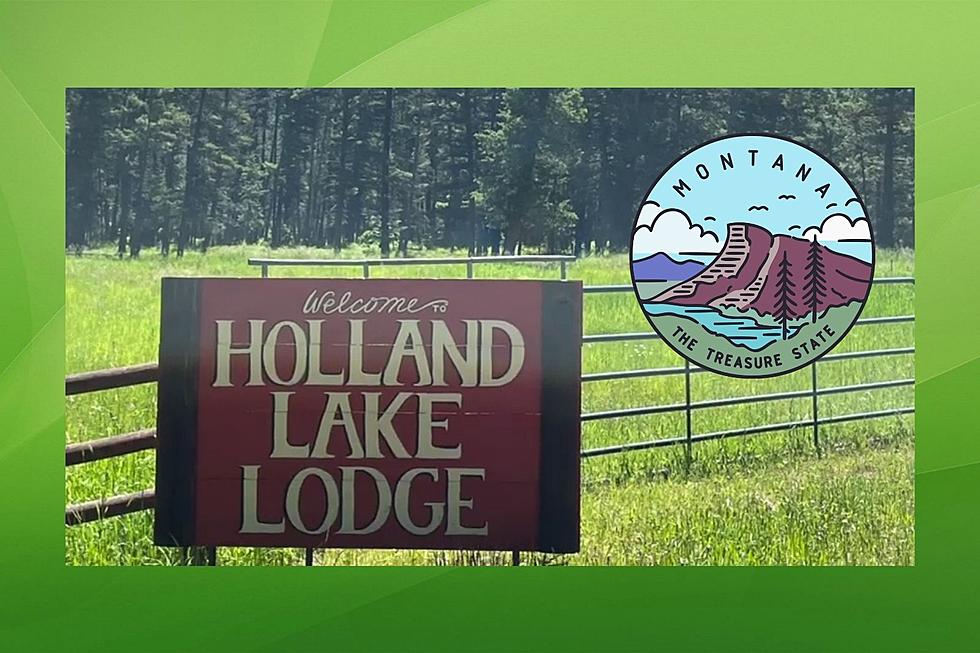 Montana They Heard You: Controversial Holland Lake Sale Now Off
Youtube//Audrey visits Holland Lake Lodge//Audrey Hyvonen of Bespoke Ceremonies Montana//Canva
Back in March, we published a story on the proposed Holland Lake expansion lawsuit.
LEARN MORE: HOLLAND LAKE LAWSUIT
The Joint Business Venture With POWDR Has Been Called Off
On October 13, 2023, The Missoulian reported that Christian Wholfeil, owner of Holland Lake Lodge, said he has dissolved his relationship with POWDR, and he is withdrawing the applications to the US Forest Service to upgrade the buildings and has put the lodge up for sale.  Wholfeil also said he, his family and his staff have been getting death threats.  He's run the lodge for 24 years and never seen anything like it.
While we were sold out each night, sadly, my family, our staff and our guests were subject to a deliberate campaign of misinformation. The irresponsibility manifested in anonymous threats, destruction of (lodge property) and even death threats.

They took a photograph of my 74-year-old mother's car, which sat alone in our parking area while she cleaned the lodge's kitchen for winter. They then posted it to social media, along with their new conspiracy theories. They've threatened to shoot her through the cabin window. It's enough already.
Opposition Came From Everywhere, and Took On A Life Of It's Own
When Wholfeil announced his plans to sell to POWDR, he was met with opposition from The Center for Biological Diversity, Alliance for the Wild Rockies, Save Holland Lake and Hands Off Holland Lake.
Senator Tester even commented saying to US Forest Service Chief, Randy Moore, that the public comment exclusion was a loophole,
 And I am going to tell you that I would never ever ever have voted for a categorical exclusion for the purpose of a corporation becoming rich off our public lands. That is never going to happen."
The Future Of Holland Lake
Wohlfeil said he's been contacted by interested buyers and will take offers through January of 2024.  If there is no sale finalized by Memorial Day, 2024. the lodge will resume normal operations.
When a sale is announced, we'll let you know.
Holland Lake really IS gorgeous.  Check out this gallery below: 👇
Holland Lake Lodge, Montana
Holland Lake Lodge, Montana
Gallery Credit: Tammie Toren
Flathead Lake, Montana
Flathead Lake, The Biggest Lake In Montana.
Gallery Credit: Tammie Toren
Our Lake/Hidden Lake, Montana
Our Lake/Hidden Lake, Montana
Gallery Credit: Tammie Toren
10 Cleanest Lakes In America
10 Cleanest Lakes In America
Gallery Credit: Tammie Toren