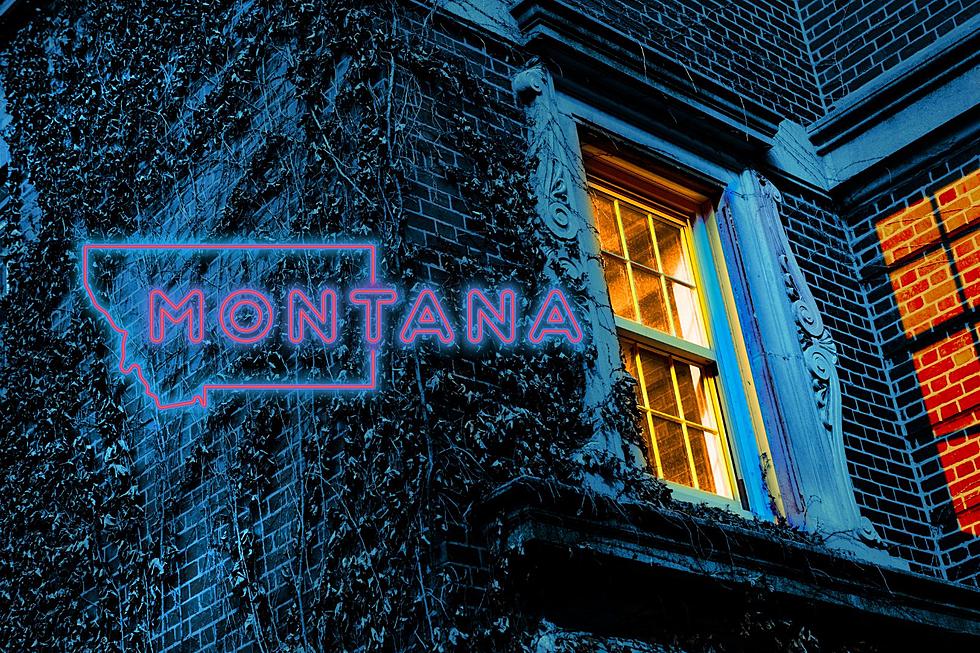 Look If You Dare: Ten Irresistibly Haunted Montana Buildings
Canva
There is a very rich history of hauntings in Montana.  Which place or building in the state is the most haunted of all?  I feel that's subjective.
Ten Haunted Buildings In Montana
Old Montana Prison, Deerlodge 
From Only in Your State, visitors to the Old Montana Prison say they feel areas of cold, see shadows and mist and hear scary sounds.  Some even say they get an overwhelming feeling of dread.  One of the scariest stories comes from the solitary confinement area. It's said something tries to attack and shove people as well as whispering things no one can understand.
Paris Gibson Square Museum of Art, Great Falls
From Only in Your State, visitors have said they hear children playing and singing everywhere in the museum.  Others report seeing a young teenage girl who is thought to be the daughter of a janitor.  Also, some staff refuse to be alone in the building.
Boulder Hot Springs, Boulder 
From Mark Bere Peterson, it's said the building is full of ghosts.  The most famous of them is Simone, a prostitute that was killed in the building.  It's also said you'll find temperature shifts, crazy energies and the sounds of children playing in the halls.
 Fort Peck Theatre, Fort Peck
From Only In Your State, it's said performers and staff have heard strange sounds in the theatre including the sounds of people working when the place is empty.  Others have claimed to see spirits.  The most commonly spotted ghost is a man in 1930's clothing.
From Only In Your State, it's been said that ghosts have been seen on the 3rd floor of the hotel.  The most famous apparition is a woman in a yellow dress that's been seen in numerous areas of the hotel.  Fun fact about the Pollard Hotel is it is directly across the street from the building that used to be a bank once robbed by Butch Cassidy and the Sundance Kid.
Grand Union Hotel, Fort Benton
From Only In Your State, The oldest operating hotel in Montana is said to be haunted by the ghost of a cowboy's horse. The cowboy was shot after riding it into the hotel attempting to go up the grand staircase. It's also been reported that the sounds of kids running in the halls is common and a ghost dressed in a long coat can be seen in various areas of the hotel.  In room 202, some say that sometimes blue lights can be seen floating.
St. Charles Hall, Carroll College, Helena
From Haunted Houses, a room in St. Charles Hall has been sealed because blood stains in a sink keep showing up along with a ghost that is believed to be the student who hit his head and died.  Others have reported seeing a ghost jump from the stairwell, reenacting a suicide.  In St. Albert's Hall people have said they see the ghost of a nun who died in the building.
 Opera House Theatre, Phillipsburgh
From Visit Southwest Montana, The visitors and employees of Montana's oldest operating theatre have described cold spots, the sound of footsteps, the smell of cigars, hair pulling and even a phantom face.
Only In Your State details the sightings of ghosts, believed to be Copper King Marcus Daly and his wife along with the smell of cigar smoke in the home.
Ten Haunted Montana Buildings
Take A Look: Ten Haunted Montana Buildings
Gallery Credit: Tammie Toren
10 Haunted Towns To Visit For Halloween In Montana
Ready to get your adrenaline glands working overtime? Here are 10 great spots to check out in Montana for ghostly fun this Halloween season.
Gallery Credit: JD Knight
Celebrities Who Lived in Haunted Houses
Below, check out 25 stars who claim to have lived in haunted homes.
Gallery Credit: Mike Nied