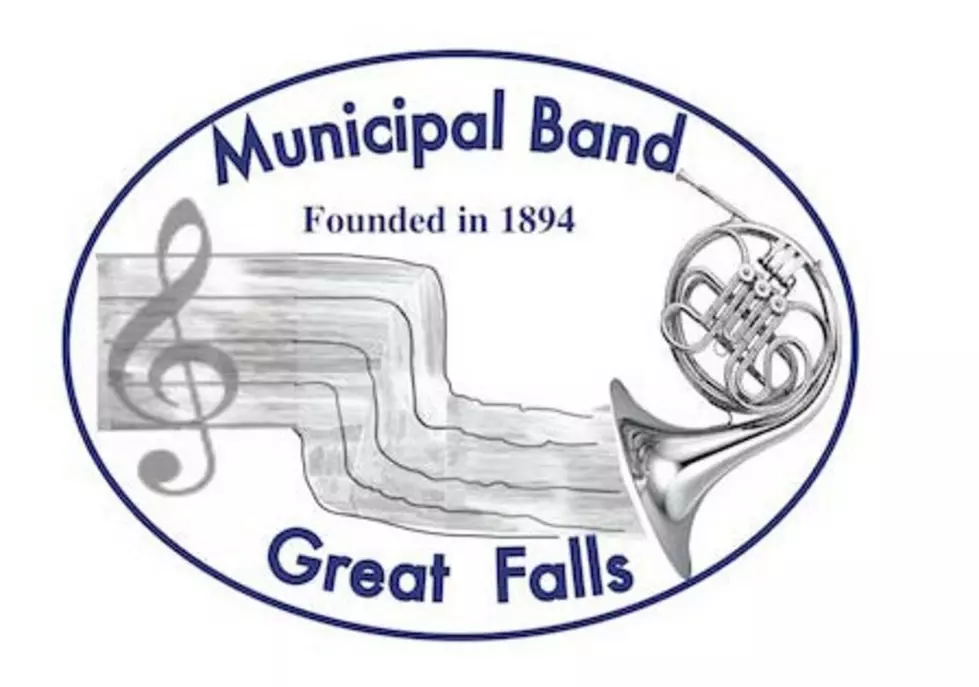 Great Falls Municipal Band Season Underway
Logo courtesy of Phil Burton, GF Municipal Band
It's summer, and the 2022 Great Falls Municipal Band season is underway!  So break out the camp chairs and head on down to Gibson Park for their free concerts!
This evening, the second of two "Mini Muni" concerts will take place at the Gibson Park bandshell.  The concert tonight features a saxophone quartet and a jazz ensemble.
Next week kicks off the performances by the full Municipal Band, with a different conductor each week.  The schedule is as follows:
June 29 - Conductor:  Dusty Molyneaux, Music & Arts Supervisor for GFPS
This concert will take place indoors at the Mansfield Center Convention Center, with pre-concert entertainment from Miss Linda's School of Dance.  All other concerts will take place at the Gibson Park Bandshell.
July 6 - Conductor:  Lisa Sundquist, Band Teacher at East Middle School
July 13 - Gemberling Brothers Show
July 20 - Conductor:  Jeff Skogley, Band Teacher for Cascade School District
July 27 - Conductor:  Chris Kloker, Band Teacher at C.M. Russell High School
August 3 - Conductor:  James Mepham, Band Teacher at Great Falls High School
August 10 - Conductor:  Dennis Granlie, Former Music & Arts Supervisor for GFPS
All concerts begin at 7pm, weather permitting.
This is the band's 129th consecutive season, making this one of the longest continuously running municipal bands in the country.  There are few other bands that can match that record, and even fewer after some had to cancel their seasons over the last two years due to COVID.
For more information, check out their Facebook page here.
I hope to see you at Gibson Park for these great concerts!