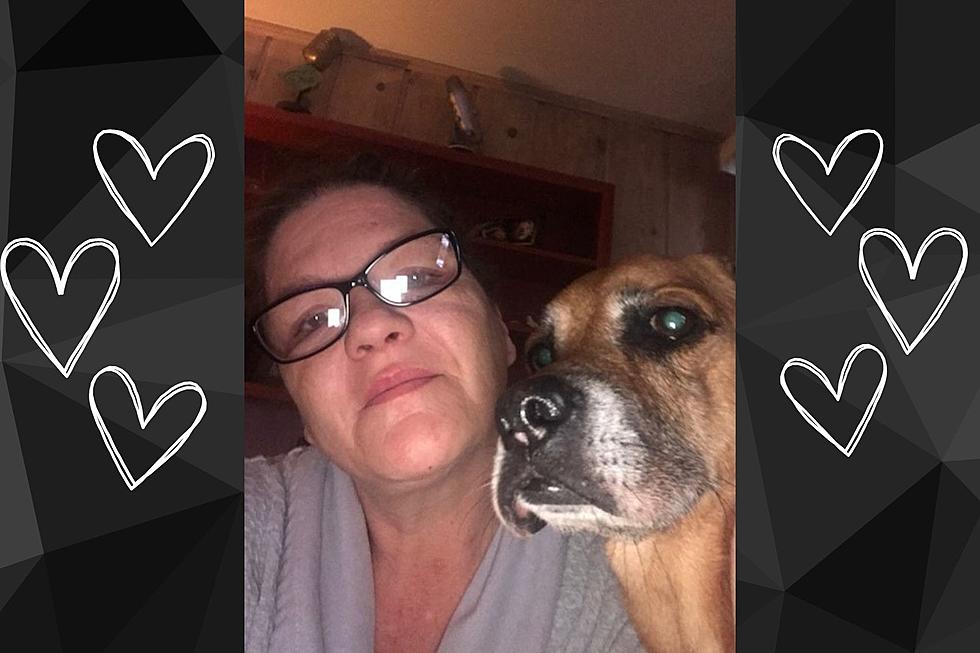 Open Letter To The People Who Kidnapped My Granddog
Tammie Toren
I love dogs more than most people, so when my daughters get a new furry member of their family, that becomes my grandpet. I will love and care for them just like my own. But few of these pets have stolen my heart more than my granddog, Tanna.
About Tanna
Tanna belongs to Jared, boyfriend to Taylor, who is my youngest daughter.  She is one of the best dogs ever to grace this earth.  I love her just like she was mine.  Tanna has been a part of our family for more than 5 years.
Tanna is 14 years old, she is blind, going deaf, has a very hard time eating, has a deadly heart condition and she is riddled with anxiety.  As you might imagine, she takes medicine daily.
Yesterday, she wandered out of my oldest daughter's yard when she was outside.
Taylor and Jared spend HOURS driving around Great Falls, going door to door asking if anyone had seen her.  They posted on their Facebook pages and on all the lost pet pages.  This happened right around 5 or 6 pm.
Considering how sick Tanna is, and with no eyesight, we figured they'd find her pretty quickly.  Tanna's collar has all of their contact info and she's chipped, making it even easier to find her home.
That isn't how it happened.
Hours later, Taylor and Jared were finally contacted by someone who found Tanna and "wanted to get her back home".
Thing is, first, they took Tanna to a pet store, bought her food, bowls, A NEW COLLAR, and had her bathed and trimmed up.  
They then wrote my daughter saying "All I ask from you guys is give us updates on Tanna please we want to make sure she's ok."
I have SO MUCH TO SAY
I'll start with asking you what made you change your mind about kidnapping my granddog?
Was it the Facebook posts being shared by dozens of people around the area?
Did my daughter or her boyfriend stop by your house looking for her?
Or, and this is my best guess, Tanna's anxiety was SO HIGH being seperated from Jared for that long, on top of all the stress of a kidnapping and doggy disguise trip to the pet store, that she became almost unbearable crying for her parents and peeing on the floor as she has almost no control of her bladder when she gets upset.
Who do you think you are, Dognapper?
How dare you ask for status updates?  YOU WERE GOING TO STEAL THIS DOG. The phone numbers are on her collar.  Nobody buys a new collar for a dog unless they want to make sure she can't be identified. HOW DARE YOU keep Tanna away from home for such a long time.  She could have DIED without her heart medicine.
You really are THE WORST kind of people. Your only saving grace is that at the end of the day, you FINALLY decided to do the right thing and get her home. That doesn't make you good people, and it REALLY doesn't get you updates or visitation rights to an animal you were going to steal. But it DOES get you put on blast when the Grandma is a radio announcer.
Here are some shots of Tanna.  She's the booest boo of them all
Is Your Pooch On The List?