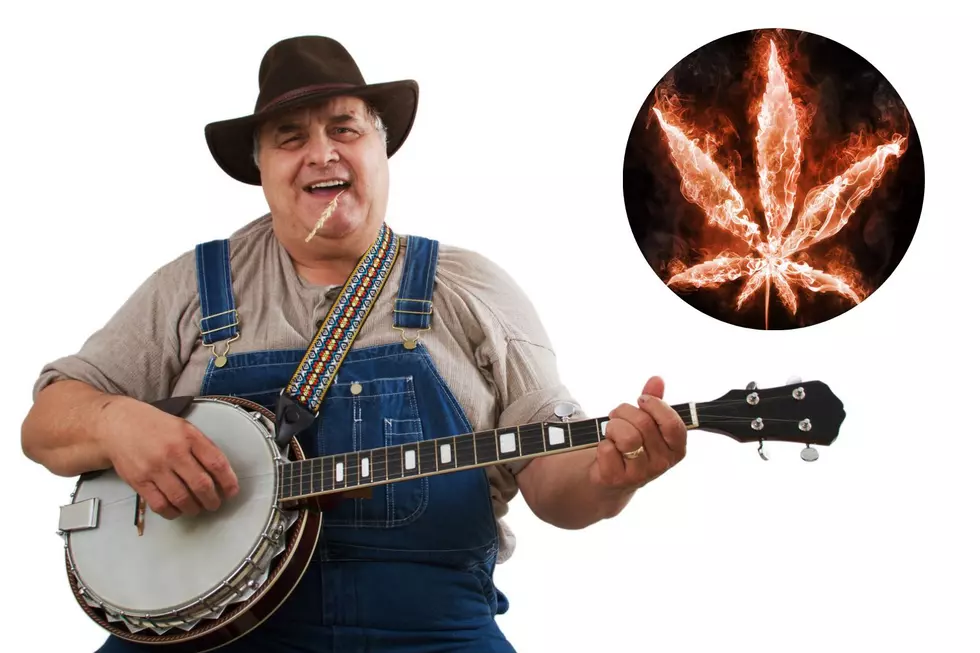 Not All Country Songs Are About Drinking, Losing Your Job, And Prison
Canva//francepig//SchulteProductions
Most of the time when people talk about songs about smoking pot, they come up with songs by rock and hip hop artists.  Think Cypress Hill and Sublime or Ozzy.  Well kids, today, we're going to talk about the marijuana songs by some country artists. "What", you say?  "No way any country artist other than Willie Nelson would sing about the Devil's Lettuce."  Yes, way.
Thing is, it's only been the last couple of years that talking about marijuana isn't taboo.  It isn't something that we whisper in ears now, or only talk about with people you trust.  That doesn't mean that people were staying away from it.  It means that they were sneaking around about it.  Just like anything that's banned.  I'm sure there were songs about 'drinking in the days that drinking was ok' (did I just write a country song hook?) during the prohibition days in America.  We just don't really hear about it any more because it's LEGAL.
I think with anything becoming the mainstream, there's a period of "growth" for whatever it is because now, those that were hiding don't have to hide anymore, so we'll see it surge for awhile, then, it will become just another thing in the songwriting arsenal.
So you know, some of these songs are as old or older than me.  People have been using marijuana for a long, long time.
First one up, my favorite  (I don't care what you have to say about this artist, this song kicks ass.)
Sun Daze, Florida-Georgia Line
Smoke A Little Smoke, Eric Church
Family Tradition, Hank Williams Junior
Sunday Morning Coming Down, Johnny Cash
I'll Never Smoke Weed With Willie Again, Toby Keith
Wildwood Weed, Jim Stafford
13 Fantastic Dive Bars in Montana
Montana is full of great dive bars. Here are a few of the best in the state!