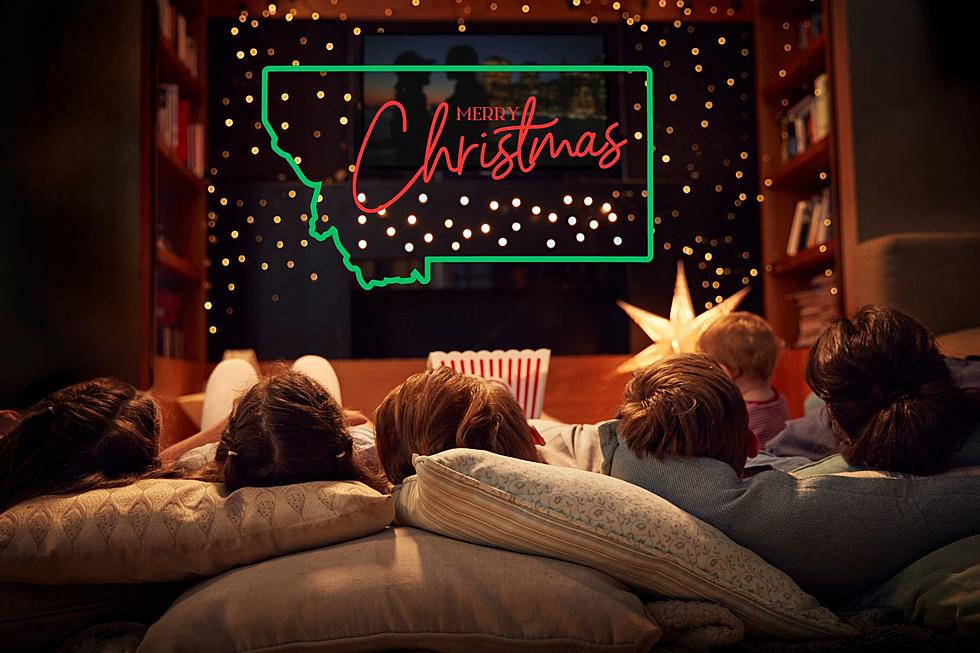 How Many Christmas Movies Do You Think Are Based In Montana?
Canva
I love Christmas.  I'm not keep-my-house-decorated-year-round love Christmas, but Christmas is my favorite holiday.
With how popular Montana is with the entire planet, I thought there must be a bucket full of Christmas movies with Montana in the title.
Not quite a bucket full.  Turns out, that number is 2.  At least that's what I could find.
Christmas In Montana
One is, of course, a Hallmark Christmas movie called, "Christmas in Montana".  (Spoiler, it was filmed in Canada.) Here's the synopsis from IMDB, I'll paraphrase some.  The leading lady is a recent widow with a teenage daughter:
At the last minute, Sara, with a reluctant Chloe in tow, is sent on a week long business trip to Bigfork, Montana to meet with one of her company's long standing clients, rancher Travis Carson, to devise a proposal for him to secure a second loan to help overcome their financial issues the result of the summer drought, the loan, which needs to be approved by Christmas, required for Travis to continue to operate.

Sara's task is made all the more difficult in Travis and his father Travis Sr. - Pop - working on a much slower "Montana" pace than Sara is used to, despite Travis being very cognizant of the consequences of not securing the loan. Also preoccupying Travis and Pop's time is all the work they do to prepare for Christmas, not only for themselves but for most of the town, in carrying on the tradition of Pop's deceased wife, her passing partly the reason why Travis, formerly a New York City lawyer, returned to Bigfork and the ranching life.
I've never seen the movie but I'm wondering, will she ever slow down?  Will the Montana Rancher ever understand her business woman peril? And finally, I wonder if they fall in love at the end?
Mistletoe In Montana
The second Montana Christmas movie I found is called "Mistletoe in Montana".  (This was actually filmed in and around Helena.) Here's the synopsis from IMDB:
Merry runs a ranch in Montana where she hosts visitors on holiday. Running up to Christmas they are visited by IT entrepreneur Mark and his two children, Becca and Timmy, and their nanny, Debbie. He and his family experience the ranch life with riding and other activities and even participate in the annual Christmas parade. There is a spark between Merry and Mark but not only that, what happens between Debbie and Merry's cook Jasper?
I haven't seen this either, but I'm worried.  What will happen when the vacation is over?  Is this just a fling or are they in it for the long haul? (Right now, I'm almost more interested in what happens with Debbie and Jasper?  Spill that tea.)
When that Christmas love story spirit grabs you, check out one of these and let me know what you think.
The Most Popular Christmas Movies of All-Time