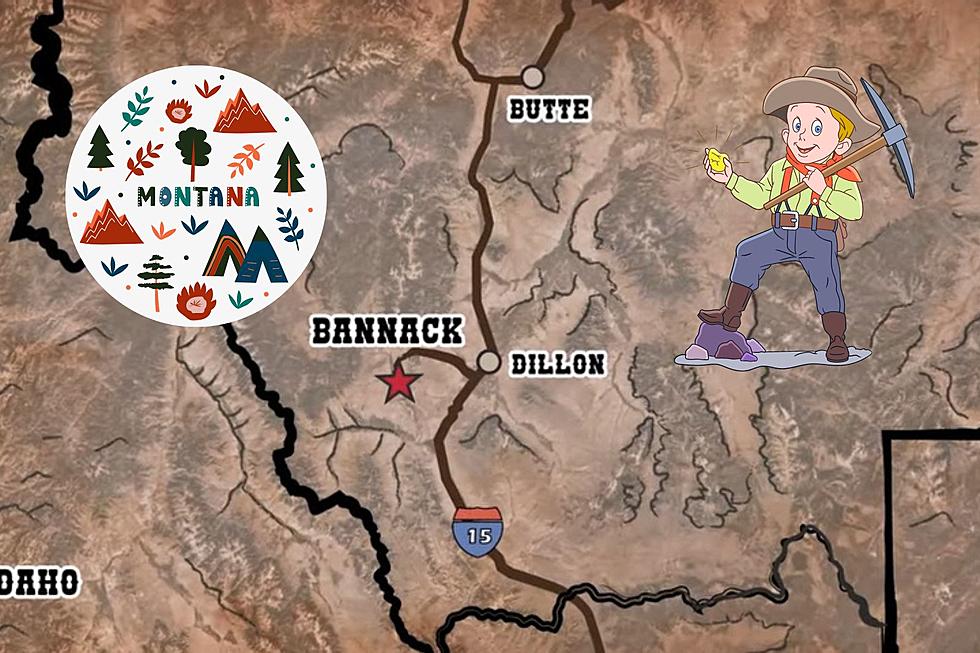 The Town That Hanged Their Sheriff. Welcome To Bannack Montana
Youtube//Ghosts Towns and More//Canva
Bannack, Montana.  One of the original Montana boom towns with one of the most infamous legends in Montana history.  It's on the register of National Historic Landmarks and now known as Bannack State Park.
The History
From Wikipedia, Bannack was founded in 1862 after a gold strike.  It became the first territorial capital of Montana in 1864 until it moved to Virginia City.
The way to Bannack was the Montana Trail, a wagon road.  Once travellers and miners made it to Bannack, they found 3 hotels, 3 bakeries, 3 blacksmith shops, 2 stables, 2 meat markets, a grocery story, restaurant, pool hall and 4 saloons.  At its peak, Bannack had about ten thousand residents.
Bannack was plagued with crime, so they hired a sheriff, Henry Plummer.  Later down the road, the Montana Vigilantes believed that Plummer was the head of the notorious group known as The Innocents.  In 1864, Plummer and 2 of his deputies were hanged without a trial.  Other suspected members of the gang were lynched or banished with a threat of death if they ever returned.  To this day, it's still disputed if Plummer REALLY WAS in the gang and how many people The Innocents robbed and killed.
Legend has it that Henry Plummer hid chests filled with gold in the area and treasure hunters still seek it to this day.
When the gold ran out, Bannack was done.  The post office closed in 1938 and the school followed in the early 1950's when the town was abandoned.
Bannack Today
Bannack is a well preserved Montana Ghost Town featuring over 60 preserved buildings and is a Montana state park.
Every year, during the 3rd weekend in July, Bannack comes alive again.  During Bannack Days, Bannack State Park officials organize a revival of sorts featuring re-enactments and even breakfast in the Hotel Meade, the seat of Beaverhead County until it was moved to Dillon.
Take a peak at Bannack, and then start planning your Montana History road trip.
Bannack, Montana
Ghost Town, Bannack Montana
Check Out Virginia City, Montana
Virginia City, Montana, Then And Now

lowfullscreen></iframe>