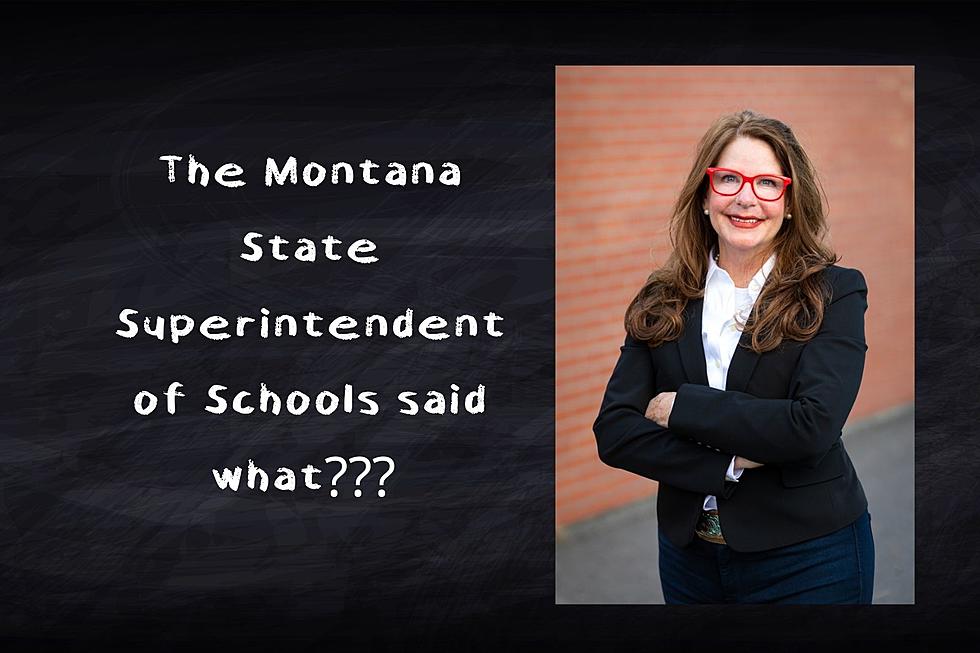 How Can Montana Superintendent Have No Critical Thinking Skills?
opi.mt.gov//Canva
It's imperative that we talk about these challenging issues. Let's talk about boys in girls bathrooms and that safety issue. Let's talk about those litter boxes that some schools are putting out for children who want to view themselves as some sort of an animal. Is this where public education should be? I say no.  - State superintendent Arntzen
Really?  Really?  This came from our State superintendent of schools?  This came from the person leading the Office Of Public Instruction?  Those were my thoughts when I first read about Arntzen actually saying this during a radio interview on August 15th.  It was on Voices of Montana, a show out of Billings that doesn't mind gaslighting their listeners.  I'd give you the link, but if you want to be lied to, you'll have to find it yourself.
Arntzen is not only buying into the gaslighting of America, she is doing the gaslighting herself.  It's absolutely shameful that this came out of the mouth of the leader of the people who teach our children.
This has NEVER been proven, this had NEVER been seen in a Montana Public School.  In my research I found this from Montana Free Press:
Lance Melton, executive director of the Montana School Boards Association, said his organization is unaware of "any instance whatsoever where any school district in the state has contemplated doing this."

the association fields "in excess of 7,000 calls" per year from districts requesting legal advice, saying the only mention he recalled of litter boxes occurred two years ago.
I would imagine the ONE call came from someone who watches news from questionable sources.
Another quote to note:
Superintendent of Public Instruction Elsie Arntzen responded to the rule in a post on the nonprofit Montana Family Foundation's website , decrying critical race theory as "un-American" and a "rewriting of our nation's history."
In other words, "I don't want Montana kids to learn the truth about slavery in America and the world, just like I was lied to in school about Columbus."
What the HELL is wrong with people?  You can keep it from your kids as long as you want to try.  The dirty truth is, they WILL find out once they get out of your bubble of lies, then they will hate you for it.
Now Arntzen is Exploring a Congressional Run
From KULR 8, she launched an exploratory committee for a run for Congress in the state's second district.  She says she'll only run if Rosendale runs for Senate.
Look, we don't need Montana turned into some kind of freakish clown show.  That's exactly what our elected officials from city offices all the way up to the Governor are doing to our state right now.  Turning it into a FREAK SHOW that 's up for sale to the highest bidder.  Say what you want, but I'd take a thousand Steve Daines over just one Arntzen or Rosendale.  And that's saying something.
These Are The Top 10 Least Educated Counties in Montana
These counties in Montana can be considered the least educated, as they have the lowest percentage of population with a Bachelor's degree or higher. All information courtesy of
Stacker
.
25 Best Places For Prime Rib in Montana
Looking for quality prime rib? Here are some of the best places to check out in Montana.