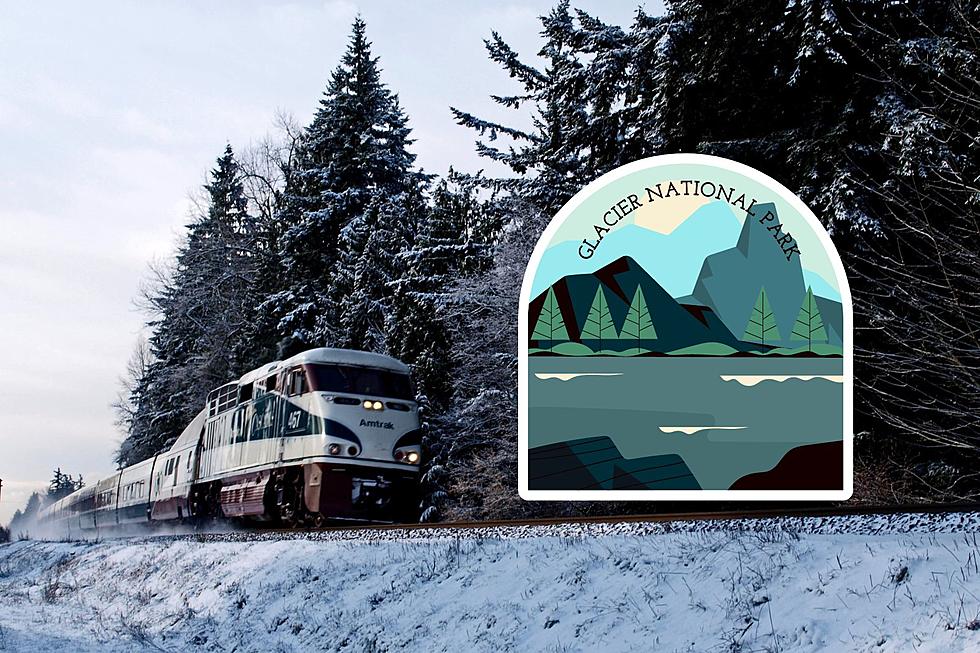 Take Montana's Scenic Route To Glacier On This Fun Amtrak Train
Canva
I was so fortunate to grow up with parents that liked to travel.  We may not have travelled to loads of other countries, but we travelled Montana and the West Coast a lot.  One of my favorite trips was by train from Shelby up to Glacier Park.  I remember it was winter and we had a sleeping car.  From that day on I LOVED trains.
You Could Go Solo Or Try A Family Adventure On A Train To Glacier Park
The Empire Builder from Amtrak runs from Havre and Shelby right to Whitefish.  What's really spectacular about this trip, even for native Montanans, is that the train tracks to Glacier National Park offer a different view than the roads.  I took this trip in the winter and there are no words to describe the splendor and beauty of the views.  It was also extra cool because my parents enjoyed the view as well, instead of worrying about the roads.
I've always thought this would be a glorious trip any time of the year, especially with the right company.
You Can Do The Trip In Less Than 6 Hours One Way
The trip to Glacier Park by train from Havre takes just under 6 hours, from Shelby, just over 4 hours.  That makes the trip extra affordable because you wouldn't have to get a sleeping car.
Cool thing though about a sleeping car, it's considered first class and it includes all of your food and drinks, so that may be something you want to consider.  Unless it's 4 hours or less, I'd always get a sleeping car simply because I like solitude.
If you decide on coach or business class, remember, trains are cool because you can bring your own food and drinks, if you want, saving tons of money.
You Aren't Confined To Your Seat
Amtrak has cars just for viewing scenery, bar cars, and restaurant cars.  The windows everywhere are great.  So, as long as you use your manners, you can feel free to enjoy the whole train while you enjoy Big Sky Country.
Treat Yourself To A Night In Whitefish
After you arrive in Whitefish, do the whole "Montana Tourist" thing.  A night in one of the prettiest towns in the state would be a great addition to your trip.
Let me know if you take this trip.  I'm envious already.  Spill the tea here.
25 Stunning Photos of Glacier National Park
Check out 25 pictures of Glacier National Park, the "Crown Jewel of the Rockies."