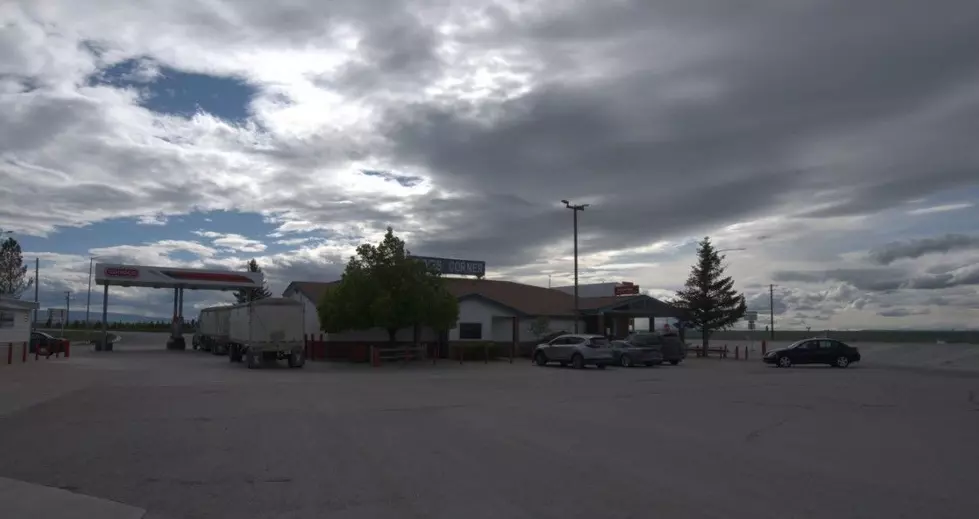 Who Will Be The Newest Proprietor Of One Of Montana's Greatest Places?
Coldwell Banker Commercial
Everyone from Central Montana that has ever driven to Billings or Lewistown the route natives take has stopped at Eddie's Corner.  It is such a Montana "landmark" they even have their own Facebook page.
Eddie's Corner is etched into my childhood memories going from the farm in Choteau up to Billings for MATE.  My brother and I were always excited to stop at Eddie's Corner for lunch and treats for the road.  It was our family's tradition, just like most of you.
When I was working radio in Billings, I drove to and from Billings and Conrad A LOT.  I always stopped at Eddie's Corner to grab a snack and a soda for a couple of reasons.  One, I had been stopping there all of my life.  Two, my dad would ask if I stopped there.  Every time.
Now you can own this Montana tradition.  A restaurant, casino, hotel and RV park mixed in with a pretty great truck stop.  Eddie's Corner is for sale for a cool 1.7 million dollars.  In my opinion, worth EVERY PENNY.  Here is what you get for your nearly 2 million dollars:
Cafe, convenience store, casino, motel, 6 rv hookups, liquor and gaming license, laundromat, showers, maintenance building, and 2 manufactured homes.
Coldwell Banker Commercial is handling the sale.  You can contact either Todd Sherman or George Warmer for more details at 406-656-2001.
My hope is the new owner knows the love Montana has for this corner in the middle of nowhere that has become somewhere to natives.
How To Drive Safely During The Winter In Montana
Montana's winters can be nasty and no, even if you're from a place with snow, you aren't ready for our roads. Trust us. Here's how to drive safely during the winter in Montana.