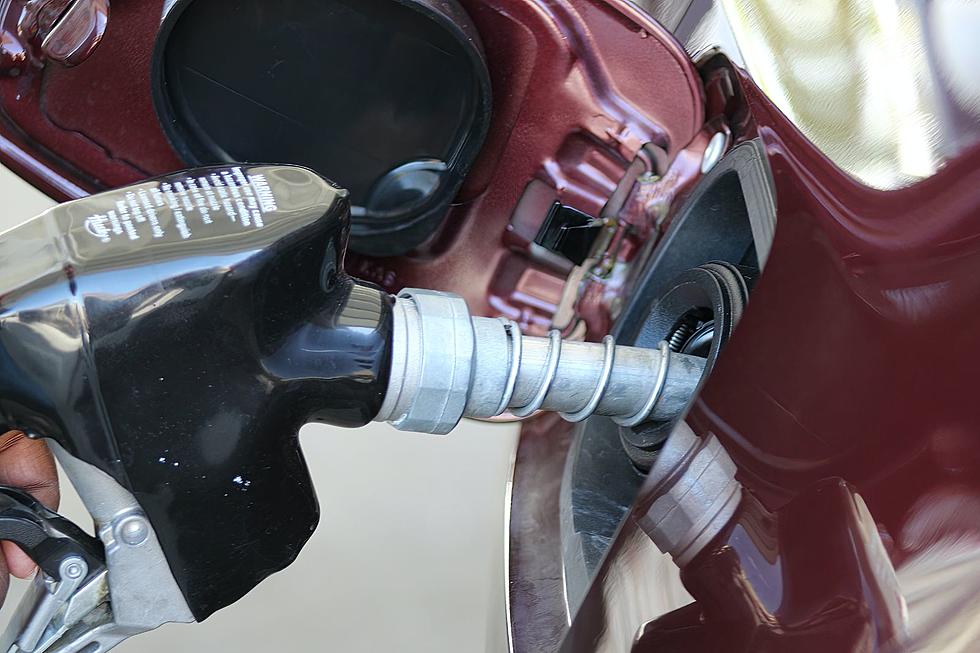 While Montana Gas Prices Rise Diesel Prices Continue to Fall
Photo by Dawn McDonald on Unsplash
Missoula, MT (KGVO-AM News) - With the price of crude oil increasing to over $80 a barrel in the past few days, the price of regular unleaded gas has also increased.
KGVO News reached out to oil analyst with Gas Buddy, Patrick DeHaan for details of what's happening with local and Montana gas prices.
After Rising Steadily, the Price of Regular Gas has Stabilized
"There's a lot of volatility in the markets that has persisted," began DeHaan. "In fact in the last week oil prices really last two weeks oil prices. After rallying above $80 a barrel, it has started to move back down. A lot of that is due to concern over higher than expected inflation levels. CPI numbers that are still rather high are going to lead to further interest rate increases by the Fed, which will likely slow down the economy, not only in the United States but potentially abroad as well, which would limit oil consumption."
DeHaan said persistent inflation continues as a drag on all segments of the economy, most notably in food, housing, and energy.
Inflation Continues to be a Real Concern for Gas Prices
"The big concern is that we're not done with inflation and that's going to lead to more interest rate increases and a slowdown in the economy," he said. "For that reason, the price of oil came down another two and a half dollars a barrel today back down to $74 a barrel. The wholesale price of gasoline is taking a bit of a break as well, across the state of Montana. Prices are basically unchanged here in the last week. The average price is $3.26 and that's up about a half-cent from a week ago."
For all Montanans who drive trucks for a living, the good news is that diesel prices have begun to fall back, which will help lower the price of everything delivered via truck.
"For all the talk about gas prices potentially inching up in the weeks and months ahead, there's been good news when it comes to diesel," he said. "That's something very significant across Montana. The good news is that diesel prices have been inching down. The average price for diesel is now at its lowest level since last March, when Russia did invade Ukraine, the national average for diesel came down about seven cents a gallon in the last week, with the average now $4.45."
The Price of Diesel Fuel has been Heading Down
DeHaan said the short-term future for diesel prices continues to be rosy.
"So while there's still about one dollar a gallon premium between the price of gasoline and the national average for diesel, that's a gap that has shrunk considerably," he said. "The good news is with a milder than expected winter, distillate or diesel and heating oil inventories are looking fairly adequate, and that's going to help put downward pressure on diesel prices. It's certainly good news for the economy, for truckers and transportation, and it's likely to go from inflation versus a year ago to deflation in simply a matter of weeks."
Click here to find the lowest prices for regular unleaded gas and diesel in Missoula.
LOOK: See how much gasoline cost the year you started driving
To find out more about how has the price of gas changed throughout the years, Stacker ran the numbers on the cost of a gallon of gasoline for each of the last 84 years. Using
data from the Bureau of Labor Statistics
(released in April 2020), we analyzed the average price for a gallon of unleaded regular gasoline from 1976 to 2020 along with the Consumer Price Index (CPI) for unleaded regular gasoline from 1937 to 1976, including the absolute and inflation-adjusted prices for each year.
Read on to explore the cost of gas over time and rediscover just how much a gallon was when you first started driving.
See the Must-Drive Roads in Every State