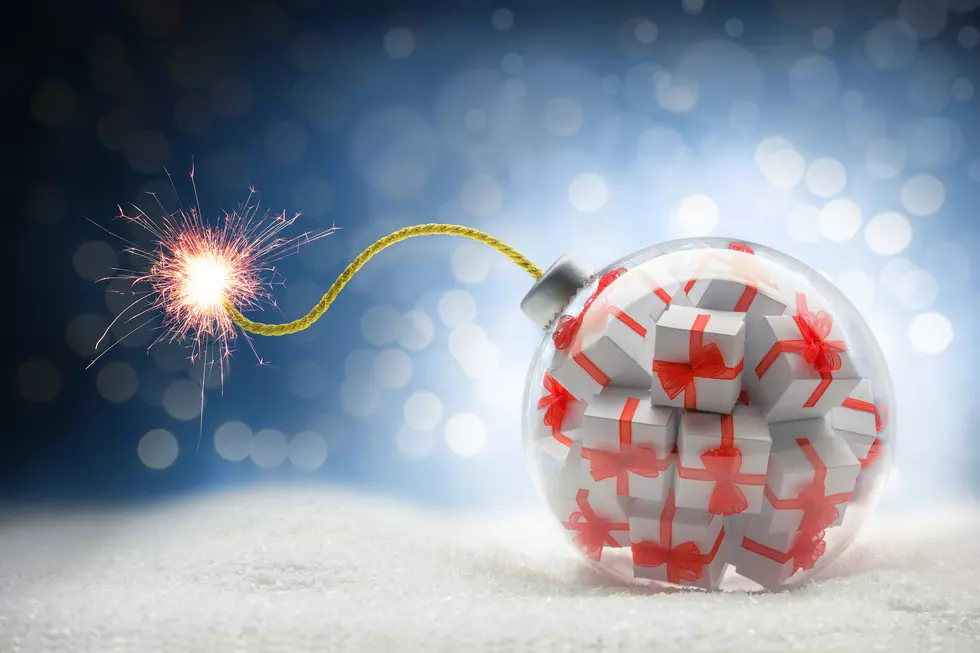 When Good Toys Go Bad. One Mother's Christmas Nightmare
idal
Picture this:
It's mid day on Christmas.  You're in the kitchen, the other half is watching a game, everyone is basking in their presents and having a holly jolly good day.  Then your mom runs in and says, "Hey, I think the toy I got baby for Christmas just said something about a drive-by shooting." What?
That's almost exactly what happened to this mom on Christmas Day.
Her nine month old was given a toy remote control for Christmas made by Linsay Toys.  In the Tik Tok below, you'll actually HEAR the toy tell jokes about Catholic Priests and drive-by shootings.
The only thing this mom does that I don't agree with is blame Walmart.  Honey, that complaint goes right to Lindsay Toys. Upon researching the company for this article, it's pretty hard to find them.  I see toys available from common retailers that carry their brand, but no actual website for the company. For this mom, that's when you get a hold of a lawyer.
It's completely obvious that this is a hijacking of the toy to do something bad to the company or maybe even children.
Check out the video here:
In radio and TV there are steps broadcasters must take to protect children and there are a lot of rules around advertising aimed directly at children.  If we can take steps like this, why aren't toy makers and their employees held accountable when something like this happens?  Teaching our kids to joke about different religions just isn't cool.  Filling a baby's head full of words like drive-by shootings, again, not cool.
I think she may have a lawsuit against Lindsay toys.  What do you think?
KEEP READING: Check out these totally awesome '80s toys