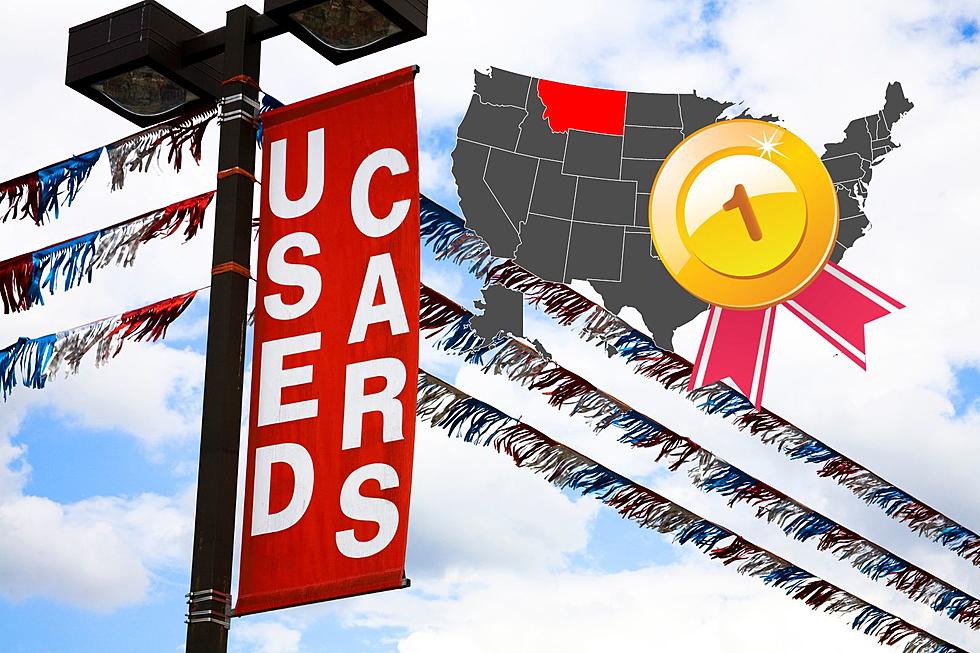 What's The Most Popular Used Vehicle In Montana?
canva
Vehicles in Montana are important. Whether you need to get the kids around, move your buddy to a new apartment or need to tow that heavy load to get the job done, we depend on a reliable vehicle and we want it a good price.

The used vehicle more often than not a lifesaver to the pocketbook, We all know that new Vehicles are great, but we can also find reliable used vehicles and maybe even buy a couple in the process to have a reliable fleet and luckily for us in Montana and the rest of the country, used car prices have subsided in the last year.
Recently I saw an article from Stacker about used cars in Montana, They state that prices of used vehicles have dipped 13.6% on a national average from February 2022 to February 2023.
Where the Rubber Meets The Road:
Stacker found data from a website called iseecars.com, where they studied what used car was favored in all of America during last year.
in 2022, there were five favored vehicles in the state of Montana, and as you may or may not have guessed, it's an SUV or a pickup.
It makes sense to me on account of the cold and messy winters we have here in Montana.
The iSeeCars.com analysis included more than 9.8 million used car sales from the last five model years, from 2017 to 2021.

#5. Ford Explorer
- Share of statewide used car sales: 2.4%

#4. GMC Sierra 1500
- Share of statewide used car sales: 3.0%

#3. Ram 1500
- Share of statewide used car sales: 4.1%

#2. Chevrolet Silverado 1500
- Share of statewide used car sales: 4.9%

#1. Ford F-150
- Share of statewide used car sales: 7.5%
Seems Ford comes out as top pickup and vehicle here in Montana with the F-150, and now that I think of it, It's the most stolen as well. Popular with car buyers and thieves as well.

READ MORE: The Most Popular Stolen Car In Montana
Are you a proud owner of a used Ford F-150?
Let us know about.
10 of the Weirdest Vehicles You Might See on the Highway
These vehicles are just so cool, and you could spot them in New England at any time.
5 Most Popular Used Vehicles in Idaho
Do you drive one of these?