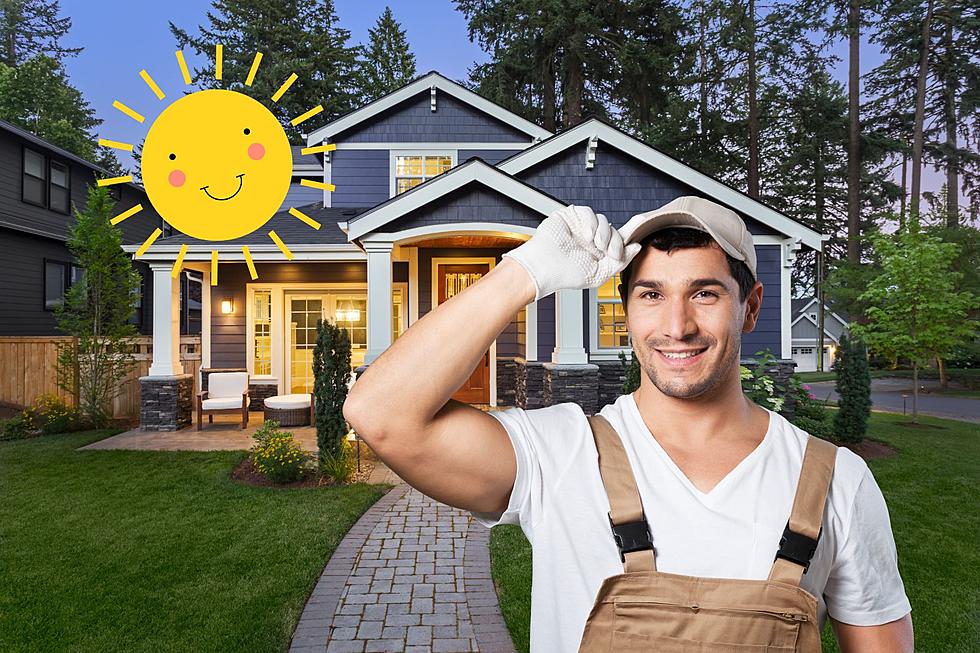 Warmer Weather In Great Falls Means Spring Chores
canva
Warmer weather in Montana means that people actually come out of there houses and do things finally.
That may include riding bikes, taking the dogs to the park, or maybe even some fishing.
Others take the time to clean up around the house and spruce up the outside yards.
READ MORE: How Seriously Do You Take Your Lawn or Garden?
Clearing Debris

The wind in Great Falls never fails to knock everything over and that includes garbage cans. It seems my lawn and fence is a trap for every piece of trash in the city, maybe I should get a break on my property taxes for being a landfill, but I digress.
Garbage in the lawn is always a thing I keep up with. However once the snow totally clears out I can get a gauge of how much trash is really covering my yard. There's always something to pick up.
Cleaning Gutters

I'm not going to pretend I'm Bob Villa and say that I have every tool in the shed or a solution for everything when it comes to maintenance. However I do know when certain things need attended to and my wife totally spaces things like gutters until the rainwater drips down. It's a new thing for me now as a homeowner to get down and dirty with things like gutters. Now, I just borrow some things from my more tool-fortified relatives like a ladder and get the job done.
Back On The Inside

In our house during the winter we collect things like random holiday bric-a-brac that are nice to look at holiday season and then usually discarded. It takes us awhile to realize its not Christmas anymore and some stuff just needs to go to help the house be less cluttered. For some reason, warmer weather helps the motivation to purge unwanted weight in our house.
Does warmer weather in Montana get you going for spring cleaning?
Let us know about it on social media.
10 Lawn Care Businesses In Great Falls, MT
If you aren't a do it yourself type person when it comes to lawn care, we have you covered! Here are 10 awesome places in Great Falls, Montana that can help you get all the compliments this season!