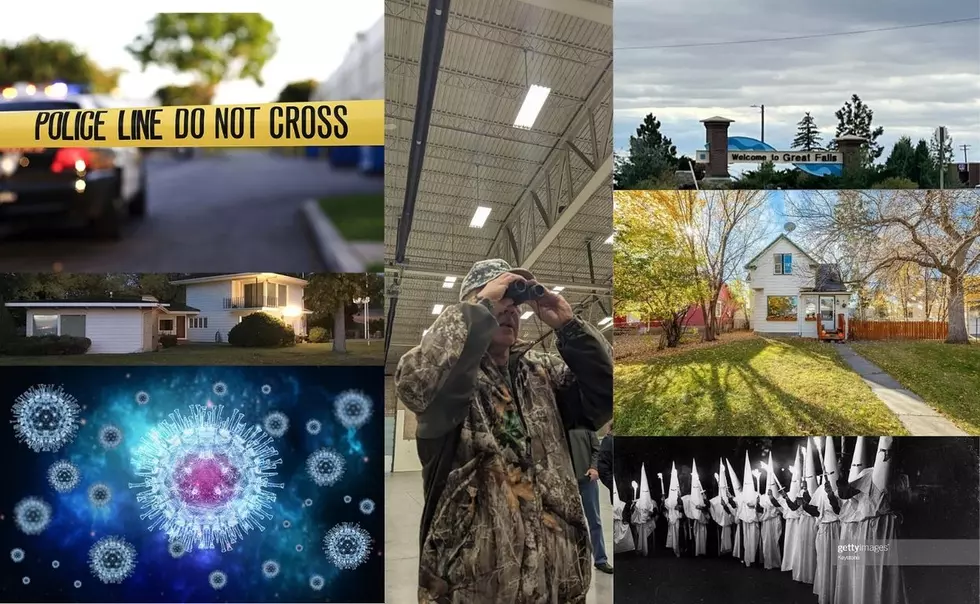 Tammie Toren's Top 10 Articles Of 2022
Canva/VRBO, Airbnb, Jasmine Cassandra, getty images, Tammie Toren
As you all know, this year we had an ownership change this year.  Cherry Creek Media sold us, and a quite a few other stations to the 3rd largest broadcast company in America, Townsquare Media.
Just like any other radio station sale, there came new job titles, new acronyms and NEW DUTIES. The MAIN new thing the announcers have to do is write articles.  Two a day to be precise. THEN, we are to talk about it on the air. No wiggle room.  That my friends, is what we are mandated to do on a daily basis.
This was a whole new bag of cats to those of us who cut our radio teeth in Great Falls.  For DECADES we were told to never ever say anything about anything, even songs we didn't like.  So writing articles was scary.  It took a while before I'd say anything I thought because it went against what I was taught.  Then, I quickly learned it's not WRONG to have an opinion, and it makes for WAY better radio.
Who knew I'd like it?  That's the sleeper surprise of the year.  I like writing articles.  For the most part.  Some days it's hard, but it's getting easier with every article I write.
I want to give a big thank you to everyone who reads or has read one of my articles.  I can't tell you how much I appreciate it, and if I'm being honest, how strange it is to me.  Please, don't stop.
To those of you who comment, "Why don't you just stick to playing music." "Can't we go back to when you guys just played songs and not all this crap?" and the like. The short answer, No. I ask you, faithful listener, when you get a new job duty, do you do it or not?  That's what I thought.  You DO IT.  And just to make sure you understand, it's NEVER going to stop.  Great Falls radio will never go back to the old way because this is a part of our jobs now.
Here's a list of my stories you liked best this year. There's a link to each in the gallery. Thank you, again for listening and for reading.
Tammie Toren's Top Ten Stories From 2022
Tammie Toren's Top Ten Stories From 2022
Big Billy's Top 10 Articles of 2022
10 of the best pieces I had in 2022
Top 10 Stories in 2022 by Nick Northern
A look back at the 10 biggest stories from Nick Northern in 2022