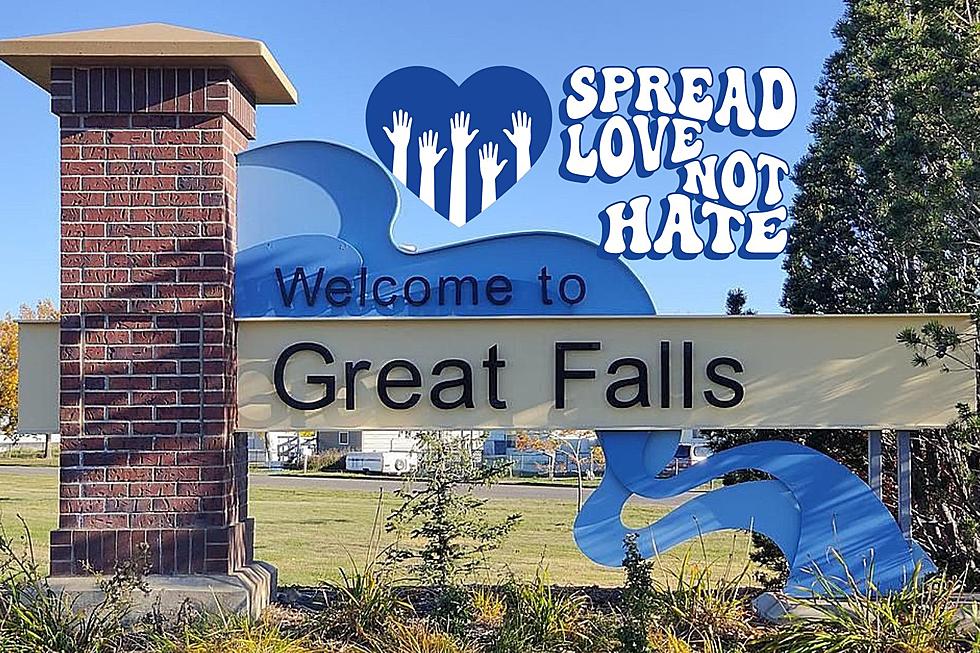 Reject Hate: Great Falls Community Cleanup Day September 10
Nick Northern//Canva
Last week, JD did a story on new racist propaganda being placed all around Great Falls, especially the downtown area.
Is This Really Happening Here?
Recently, the group White Lives Matter, said they put up around 200 anti-everyone-but-white-people stickers all over Great Falls.  So far, a majority of the stickers have been found in the downtown area and in residential neighborhoods.
Reject Hate: Community Cleanup Day
Reject Hate:  Community Cleanup Day is scheduled for Sunday, September 10th at 1pm.  You can RSVP here, on their Facebook page.
This promises to be an afternoon of solidarity to remove any more of the racist propaganda that has been found around town, chalk the sidewalks downtown with positive messages, and rally around the fact that our community will not tolerate this type of racist behavior.
What Can I do to Help?
Show up to help clean up
Donate supplies to help the cleanup (list below)
Let the group know where you've seen the propaganda around town
If you see WLM propaganda, report it here.  It's completely confidential.
What Supplies are Needed?
Goo Off Graffiti Remover
Trash Bags
Paint Scrapers
Gloves
Garbage Bags
Sidewalk Chalk
Donations can be dropped off at First United Methodist Church Monday through Thursday from 10am-2pm, 610 2nd Avenue North.
What is White Lives Matter and is it really in Montana?
It's just a group of angry, hateful white people that was started in response to the Black Lives Matter movement in around 2015.  I don't want to give them too much oxygen, so you can read about them on this Wikipedia Page.
The Great Falls Tribune did a great story on them back in 2022.  You can read that here.
Everything I've researched says there aren't a huge number of them, LOCALLY, in Montana.  The man they interviewed in the Tribune article said he's had to have a bunch of them (Neo-Nazi racists) move here, as Montana has a history of running out racists.
However, it looks like we have an angry group of them here in Great Falls that will go out all masked up under the cover of night and spew this hate.  Let's let them know that racist neo-Nazis are not welcome in our quaint little river town.
Again, you can RSVP to help clean up here.
Pride in Missoula
Thousands turned out for Pride weekend in Missoula to celebrate diversity, equality and dignity.
Billings Pride Parade 2022
406 Pride is the sponsor of this yearly event in Downtown Billings, ending under Skypoint, followed by a celebration.