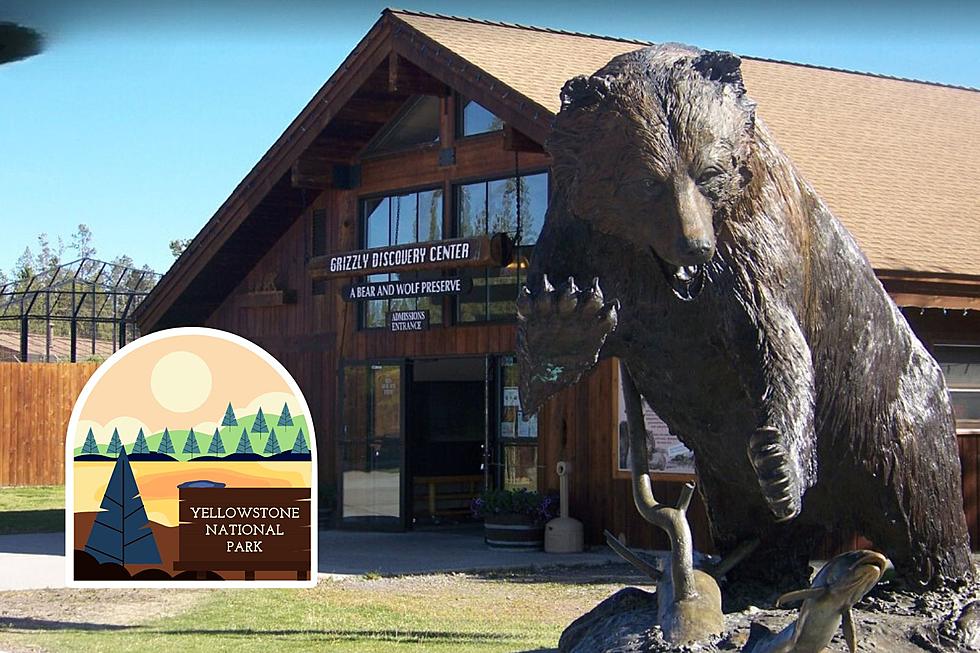 Popular Montana Center Is Where To See Grizzlies And Wolves
Google Maps//Canva
Discover Montana's most ferocious wild animals safely at the Grizzly and Wolf Discovery Center in West Yellowstone, an AZA accredited, not-for-profit wildlife park and educational facility.
What Types Of Animals Are In The Sanctuary?
The Grizzly and Wolf Discovery Center is home to both grizzlies and wolves, but also birds of prey, North American River Otters, ground squirrels and a bunch of other wild Montana critters.
The cool part of the sanctuary is that these animals were compromised for various reasons like relying on people food, coming into town, injuries and the like, and now they have a forever home and act as ambassadors for their species.
How Many Bears Live At the Sanctuary?
As of writing, there are 7 Grizzlies that call the sanctuary home.  They are:
Bo, a Yellowstone transplant
Coram, from Montana FWP region 1
Condi and Seeley, from the Seeley Swan Valley
Nakina and Sam came to Montana from Alaska
Spirit, from Whitefish
How Many Wolf Packs Live At The Sanctuary?
As of writing, there are 2 packs of wolves living at the sanctuary.  They are:
Hoodoo Wolf Pack, members are: Bridger, Obsidian and Shasta.  They are Montana wolves transplanted from another captive facility
Fossil Butte Pack, members are: Sura, the mother, siblings: Boulder, Coulter, Harlequin and Meriwether
Otters In Montana?
You bet.  There are 5 North American River Otters that call the sanctuary home.  They are:
Aspen and Willow from the Pittsburgh Zoo
Cliff
Wade, from ZooMontana
Moe, from Seattle
What Types Of Raptors Live In the Sanctuary?
Eagles
Owls
Hawks
Turkey Vultures
Falcons
Are There Exhibits?
While you're there, you can check out a wide variety of unique experiences such as the Naturalist Cabin.  It's situated between the 2 wolf packs, so you can get up close and personal, while safely observing them.  Be sure and check out the bear exhibit while you're there.  You're never too old to learn something new.
Prices and Hours?
There are a lot of different rates for different things, and the hours the center is open is based on the season.  For the most up to date information, click the link here.
If You Can't Get Enough Of Montana Wildlife Head To ZooMontana
A Look At The Animals You'll See At ZooMontana
Old Faithful Inn, Yellowstone Park
Old Faithful Inn Yellowstone Park