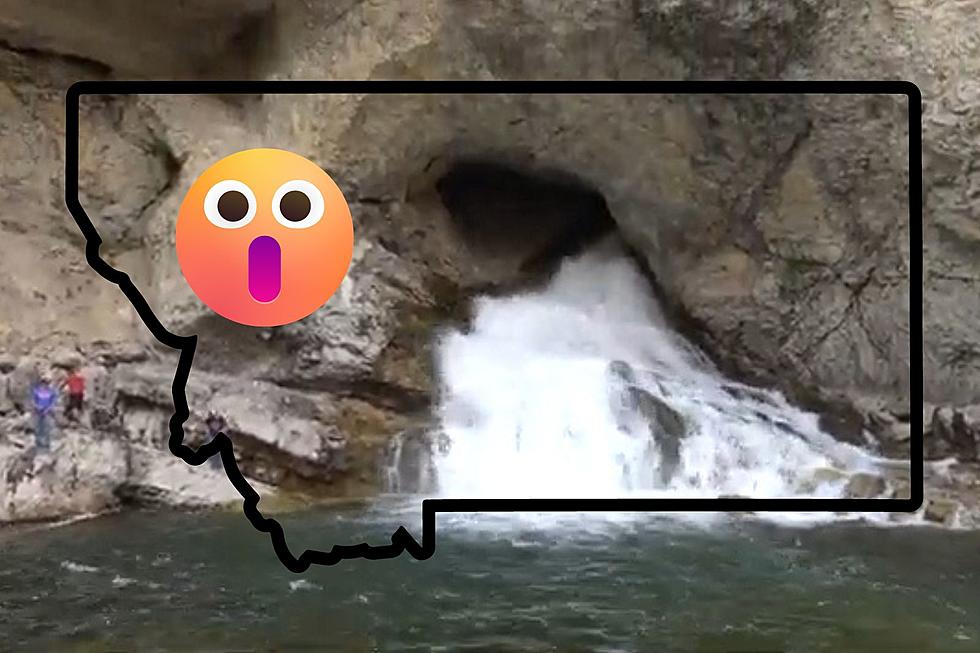 Get Away This Weekend To A Beautiful Hidden Waterfall In Montana
Youtube//digstravel33//Canva
27 miles south of Big Timber is one of the true hidden gems of Montana, Natural Bridge Falls.
Natural Bridge Falls
From Visit Montana:  At the trailhead for The Green Mountain Trail, you'll find Natural Bridge Falls.  When you come upon the area, you'll find the Boulder River flowing THROUGH the rock to create this natural wonder.
What Kind Of Recreating Is Done There?
At any given time you may see hikers, swimmers and fisherman.  It's a great area with picnic tables and plenty to see and do.
Is It A Good Spot For Family Day In Montana?
Actually, that's the reason I wrote this.  There are so many positive reviews on All Trails, that I had to share what everyone was saying, so you could plan your next outdoor adventure.
I think it would be a great place for adventure for a day.  See what other families are saying:
This is a gem - especially at this high water time. The falls are roaring and moving fast. Make sure you do both sides of the rim - each sides offers different views and all are worth it. Kudos to park service for the extra efforts for make paved paths and accessibility options - this is an easy stop for all ages.  -John
One section of trail is a paved walkway, perfect for any level. The hike down to the bottom of the falls is easy with some switch backs. Very dog friendly. Gorgeous views.  -Nat
great place to stop and spend some time. not crowded at all. -Mary
Take a look at the pictures below, then get busy planning your next weekend road trip in Montana.
Montana's Natural Bridge Falls
Montana's Natural Bridge Falls
7 Must See Waterfalls In Idaho, Oregon, Washington, and Utah
The 7 waterfalls were featured on LoveExploring "America's Most Beautiful Waterfalls."