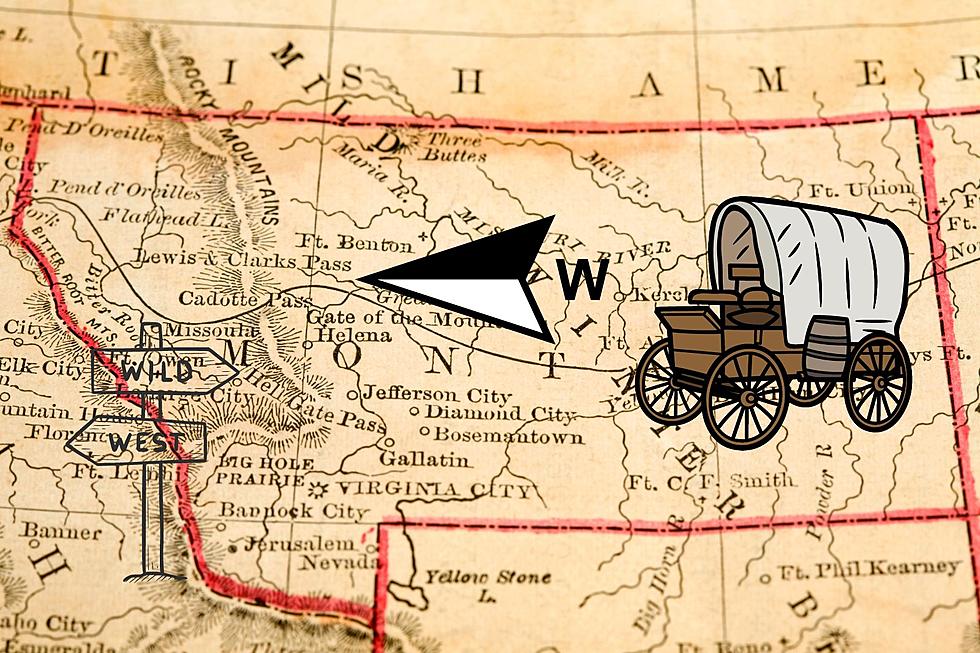 Mullan Road; The Story Of Montana's Revolutionary Trail West
Canva
The first wagon road to go across the Rocky Mountains into the inland Pacific Northwest is  right here in Montana, at Fort Benton.
Why Build a Road to the Pacific Northwest?
From Wikipedia
The US government wanted to keep other countries, like France, England and Russia,  from claiming the land.  The best way to solidify US ownership was to have American citizens settle in the area.
In 1863, Congress authorized an Army Expedition to detail the geographical and topographical features of the area.  Lieutenant John Mullan was one of the men on this crew.
Mullan Road
Mullen was charged with surveying and improving a wagon road that started in Fort Benton and went all the way to Fort Walla Walla.
Due to the Yakima War, construction couldn't start on Mullan Road until 1859.  Construction started at Fort Walla Walla in the Washington Territory.
Mullan had a crew of over 200 surveyors, engineers, soldiers and civilian workers.  It took the crew about a year to blaze the road across the region.  It was 25 feet wide, and quite an accomplishment at the time.
Then, in 1860 a few stretches of the road were washed away due to flooding.  It was rerouted in 1861, but flooding wrecked it again, and it was never repaired.
Populating the Pacific Northwest
The military didn't use the road nearly as much as civilians.  It's estimated that the first year the road was opened, 20,000 settlers and miners used the road along with 6,000 horses and mules, 5,000 cattle and 83 wagons.
Around 1860, when gold was discovered in Idaho, Lewiston Washington Territory became the biggest town in the Pacific Northwest, and eventually the capitol of the Idaho Territory.  In 1870 Walla Walla became the biggest town in the Washington Territory.  Both of which were made possible from being a stop on Mullan Road.
The road was heavily used until the railroad was completed and gave travelers an even faster and more convenient way to travel in 1883.
Can I See The Mullan Road in Montana?
There are a couple of places in Montana where you can see segments of the road.  One is near Benton Lake.  It's on the National Register of Historic Places, and there's a landmark designating the area.  Another segment is at the Point of Rocks.
***Photo of Mullan Road over the Fourth of July Pass by Ian Poellet (No Changes Made - CC BY-SA 4.0)***
Take A Road Trip To Fort Benton
Filming 1923 In Butte, Montana
Filming 1923 In Butte, Montana