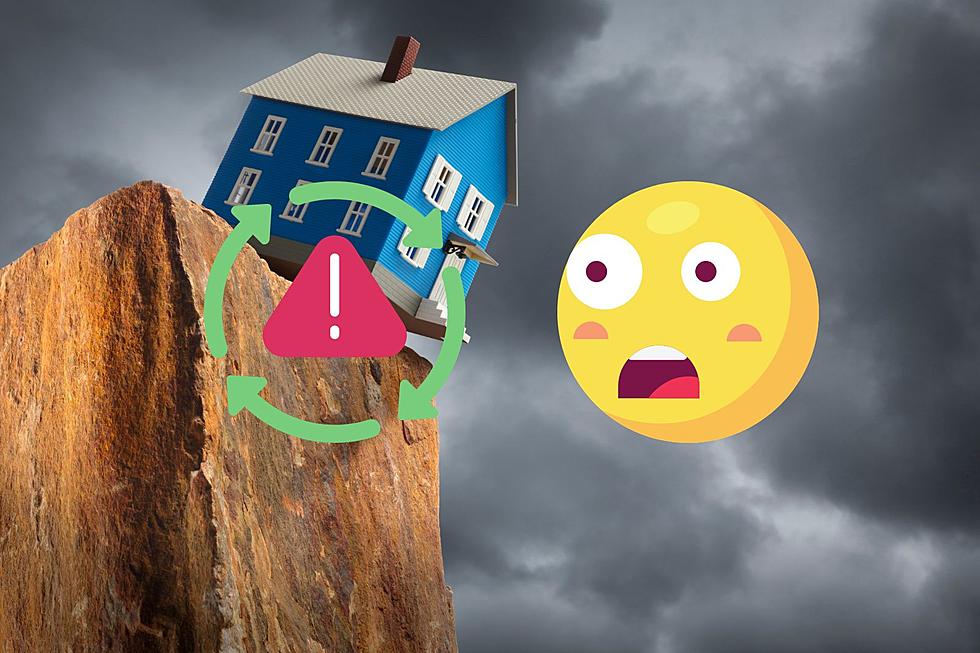 Are Housing Prices In Big Sky Country Slowly Sliding Off A Cliff?
Canva
Montana is not the same.  If you go back 4 years, we are in a whole different situation.
In the pandemic, Montana became a "cool" place to move and work remotely from home.  Most of the time, the people interested in moving here were buying homes site unseen at an inflated price.  And landlords either sold rentals, raised the rent or moved into their rental.  Thing is, it hasn't stopped.  A new reality in the Treasure State is that people who live in Montana (most for generations) are being priced out of their homes.
I read an article from Montana Free Press, and it made me do some research.
From NBC Montana, since 2020, rent in Montana has risen well above the national average of 11.3 percent.  If you live in Yellowstone County, that increase is at 14.7 percent, Gallatin County 18.6 percent, Missoula County is at 18.9 percent and Lewis and Clark County is showing a whopping 36.5 percent increase. I couldn't find a solid number for Great Falls.
Wages have increased slightly, but not enough to catch up with housing prices.
In 2019, when I found my current home, I could get an older 2 bedroom HOUSE for right around $750-$800 a month.  I chose the more expensive tiny house (650 sq feet/$890 a month) because of the amenities and the landlord.  Now, if I tried to move into a similar home, I'd have to pay around $1,200-$1,400 a month. That makes a $3,000-$5,000 move-in.  I make a pretty decent wage, almost double the average yearly income of a Great Falls resident, and I could NEVER afford $1,200 a month rent.  And I'm not ashamed to say that.  I'm a widow who lives alone.  No money comes into my house if I don't bring it.  Right now, I can stay in my tiny little alley house.  Too many more rent increases, and I just don't know.  But I also don't know how I could afford to move.
The story I told you just now is a much happier story than I see every day on Facebook with people searching for a rental.  They have the dollars on hand and they've been in a motel or on a couch or spare room for a year.  These aren't social absconders living off the system.  They're people just like you and me who make a reasonable wage and just want to live where we've always lived, under the big sky of Montana.  It used to be that making a smaller wage was ok because the cost of living in Montana matched the wages.  Those days are long since gone.
I'm very concerned that we'll never get them back for two reasons:
People with too much money don't care if you have to drive 30 minutes over a pass in the winter to get to work.  They want you to do their laundry and clean the overpriced home they bought.  They don't care that you can't live where you work.
The second reason, people who say they want to "help" the housing crisis, and proceed to build for the ultra wealthy or want to put a cap on how much can be built in an area because they're afraid it will drive down the already insane rental prices.
I get being a landlord.  I get that it's not free.  What I wonder is do landlords get that they're going to end up ruining their home towns with rents so high no one can live there and we have the homeless out on the street or say, in a church parking lot?  Honestly, a lot of that is on the lack of a decent, clean, AFFORDABLE place to live.  NOBODY should be forced to work 3 weeks a month to put a roof over their head.  Not in America and certainly not Montana.  If places are being built that cost over a thousand dollars a month to rent in a place where paychecks are $700-$800 bi weekly, maybe they should revamp their plans.
Mixed-use housing, commercial development planned for Missoula
11 Montana Bumper Stickers You'll Want to Put on Your Car