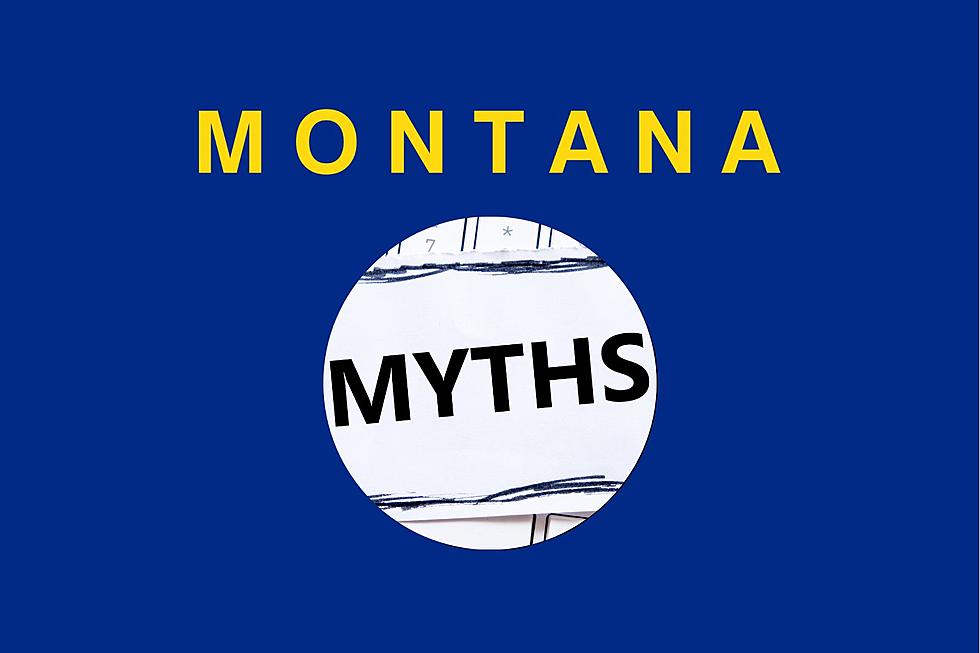 Can You Kill A Bear With Your Bare Hands? America Thinks You Can
Canva
Living in Montana my entire life, I've been asked some really ridiculous questions about what life is like under the big sky.  I took to google to see if these were the norm or just extraordinarily uninformed people.  Looks like it's the norm.
Common Misconceptions About Montana:
Everyone owns a horse.  How ridiculous is this?  It's like saying everyone in California owns an electric car.
We take dirt roads everywhere that isn't a major United States highway.  Ok.  That makes sense since we're riding horses everywhere.
It's always snowing.  As stupid as this is, this is probably one misconception we should help perpetuate.
Everyone on the reservation lives in a teepee.  FFS.
Everyone is undereducated.  This is one of the most infuriating misconceptions.
Montana is all mountains.  Tell that to Billings
Going to the train station means murder.  It means you're going to catch a train/pick someone up from a train.  How many people here do they think we murder?  This may be one we don't want to dispel as well.
Every square mile of the state is nature.  We have cities, too.  Just not like they're used to.
Everyone that lives here is a farmer or rancher.  Again, ridiculous.
Everyone that lives here is conservative.  The dirty truth about Montana, if anyone cared to REALLY look, is that this is a more libertarian place.  Libertarian:  an advocate of a political philosophy that forwards only minimal state intervention in the free market and the private lives of citizens.
Wildlife roams around wherever, whenever.  And they talk about us being uneducated.
There's a general lack of cell service.  While it may not be like in a very populated state, we are not living in 1885.
We eat bear and buffalo all the time.  For the love of God, what do they think ranchers are raising here?
If you grow up here, you can kill a bear with your bare hands.  This has got to be my favorite myth.  If that were true, the bear spray industry would go out of business.
There's no indoor plumbing or electricity.  Good god these people don't get out much.  Another myth we might want to think about perpetuating.
It's cheap to live here.  4 years ago, this wasn't a myth.  We've had so many transplants come in and pay ridiculous prices for EVERYTHING that they've ruined that for Montanans.  Now, we're being priced out of our home by people who think of Montana as a wilderness playground.  Between April 2020 and July 2021 Montana's population grew by 20,000 people.  That's more than every town from Augusta to Shelby combined.  Sadly, wages have not moved the same way cost of living has moved.
10 MYTHS YOUR PARENTS TOLD YOU THAT HAVE BEEN DEBUNKED