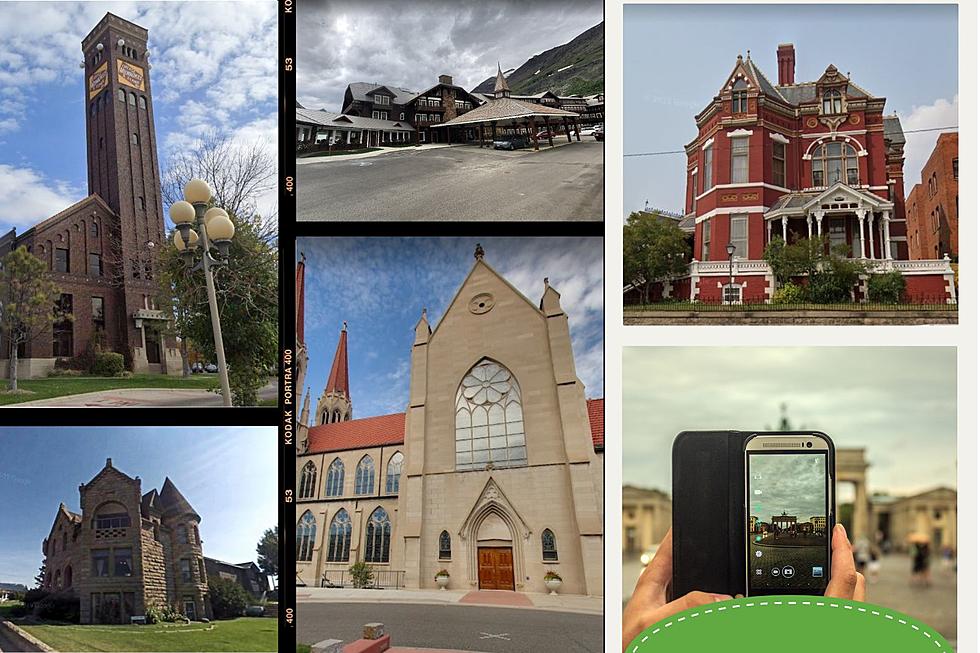 Have you seen this Spectacular Architecture Under The Big Sky?
Google Maps/Canva
Montana has some striking architecture, you just have to know where to look or be lucky enough to stumble across it on a Montana road trip adventure.
I thought I'd show you a few buildings around the state that are noteworthy, then you can tell me about the ones I missed.
Built in 1915 known as Chicago, Milwaukee and St. Paul Passenger Depot. I grew up loving this building.  Back in the day there were bars and a restaurant in the depot, now it has offices.
Also known as the Byron R. Sherman House, was built in 1892 in White Sulphur Springs.  My dad and I visited here and the tours are really cool.  Its 12 rooms are decorated with period furniture and other antiques.  I recommend a visit if you're ever in the area.
Located in Helena, Montana, construction started in 1908, and in 1914 the first mass was held in the cathedral.  It features twin spires that were inspired by the Votivkirche in Vienna.
Building started in 1884 for Copper King William Andrews Clark.  The home is now a bed and breakfast, but they do have a steady tour schedule in summer months and private tours can be booked.
Built by the Northern Pacific Railway in 1903.  It was an active train station until 1979.  Now the building is used as a museum and community center.
On the shores of Swift Current Lake, opening day for this historic landmark was July 4, 1915.  Tourists from around the world have stayed and continue to stay at this hotel.  It's also rumored to be one of the most haunted buildings in the entire state.
What did I miss?  E-mail me here
5 Montana Restaurants With Amazing Views
Need some incredible views to go with your meal? These restaurants need to be on your radar.