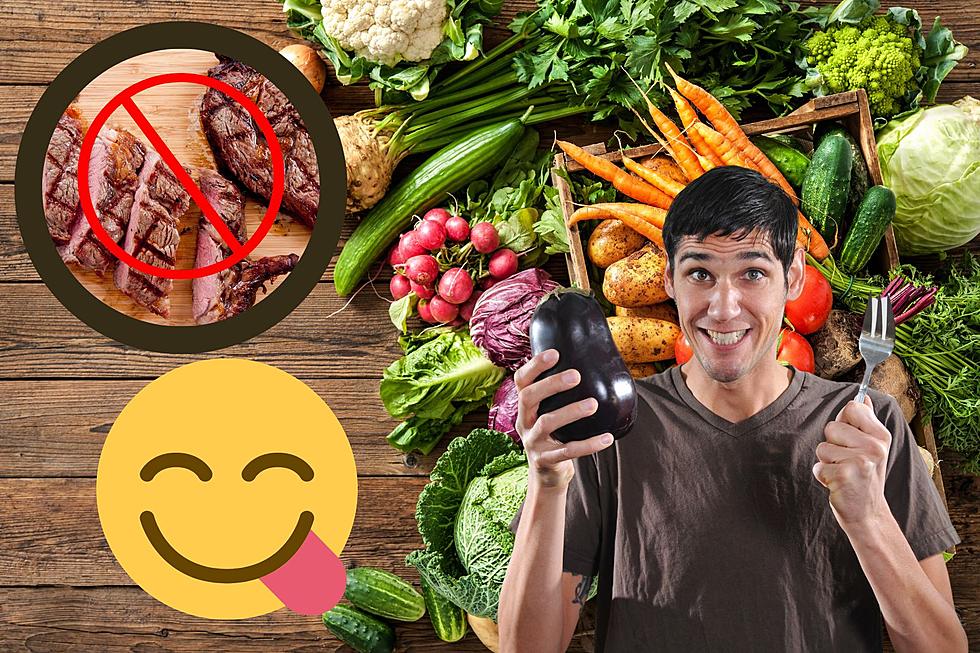 What's Meatless Monday? Why Try It?
canva
There was a new concept that I was either told about or reminded of last night called Meatless Monday. This concept seems to be self-explanatory with its name. But it's choosing to make dishes free of meat at the beginning of the week.
My wife looked at me like I was crazy for completely digging this way of thinking, However I'm up for anything because more and more I'm really leaning towards a meatless or near meatless diet. Going meatless can help the body in so many ways with energy, health, blood sugar control, and it greatly reduces carcinogens that are taken in the body.
When you think of "meatless" like me, often time one sees the "vegan" option at a steakhouse. It's a damp chopped salad that's been sitting in the walk-in for god knows long and ranch as an option or it it literally a vegetable tray with all the colors lined up for you to pick through some rabbit food.
Up until the last year that's the only way of though for even myself, so I went looking around in the internet hive mind to find a way for non-meat dishes to be fun and full of flavor.
What I didn't realize is that food can be processed in a way that is healthy, rib sticking and can be a great substitute for big hunk of meat.
Things like peppers, mushrooms, beans, can all make faux steaks, meatballs, strips, and nuggets. Soup is great for meatless Monday as tomatoes, lentils, and beans help make it hearty without meat.
Let us know about your 'Meatless Monday' adventures in food by commenting on social media.
Happy Meastless Monday!
Montana Cookbooks - Food and Cooking From Big Sky Country
Montana chefs and home cooks offer award winning recipes that are distinctly Montana. Cookbooks can be found on just about every kind of culinary fare, from Bison BBQ to extensive fine dining recipes. Great food and hearty recipes have been a Montana tradition for generations. We were able to find all of these cookbooks locally or online.