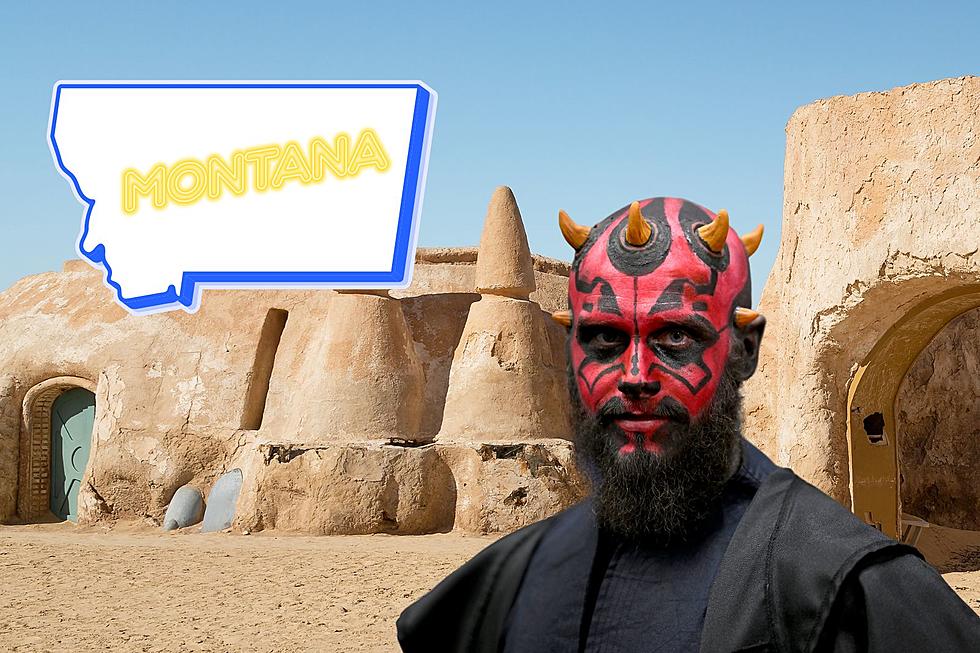 May The 4th Be With You: Montana Celebrates Star Wars
getty images/ canva
Many around the world enjoy and celebrate the Star Wars franchise every year to celebrate that special day at the beginning of the month of May.
Some may not no know that it's no different for Montanans. It's obvious that one can find fans of the blockbuster movies anywhere you go, but our own venues, museums and education centers hold special celebrations for May the 4th just like everyone else. There's proof on the internet that states Montana ranks quite high in number the of fans of Star Wars.

READ MORE: Montana Star Wars fans ranked
There are many events in the state today.
First, at The Newberry this evening celebrating Star Wars Day where you can arrive dressed as your favorite Star Wars hero and enjoy cocktails as well as a screening of Revenge of the Sith starting at 5:30.
The Magpie is hosting a Star Wars trivia night starting at 6pm for sign up and questions starting at 6:30. Dress up is HIGHLY encouraged.
If you are Traveling outside of The Electric City you most certainly can find Star Wars parties all around Montana including Missoula.
In Missoula at ENDVR, come dressed as a Star Wars character and create magical movie scenes with their green screen as well as science experiments, legos and snacks. It's all free with a screen of Return of the Jedi at 3:30.
I'm sure there isn't a shortage of Star Wars fans where ever you go, but I find it awesome that you can find them right here in Big Sky Country with plenty to do.
Galactic Gifts For Any Star Wars Fan - May The 4th Be With You
These are the gifts you are looking for. Must Have Gifts For Any Star Wars Fan.
Every Star Wars Movie, Ranked From Worst to Best
Here is every theatrical Star Wars movie, ranked from the worst to the best.
Star Wars Arcade in Spokane
Spokane's Jedi Alliance arcade, filled with video games, pinball and pop-culture movie memorabilia,is nostalgia on steroids.