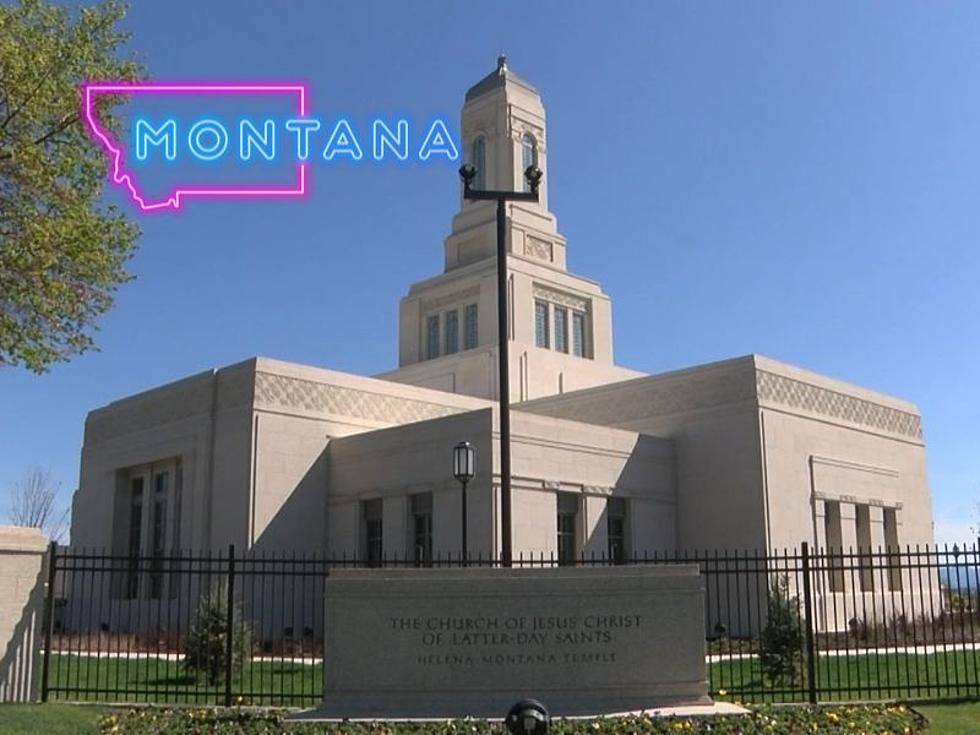 An Exclusive Look: See Inside The Mormon Temple In Helena
KTVH Helen//Canva
The other day, my youngest daughter and I took my mom up to Helena to see the brand new temple built by the Church of Jesus Christ of Latter Day Saints, also known as The LDS Temple or a Mormon Temple.  There are right around 51,000 members in Montana.
The church announced it was building the temple 2 years ago.  Prior to the Helena Temple being built, the only other LDS Temple in the state was in Billings.
According to the Mormon Beliefs website:
The first part of the celebration for a new Mormon temple is the open house. After a new temple is built but before it is dedicated, The Church of Jesus Christ opens it up for public tours. The tour includes a video explaining what temples are and how they are used as well as a walkthrough tour of the rooms.

The day before a new temple is dedicated, the youth in the temple district perform in what is called a Youth Cultural Celebration, which honors the local and Church history of the area. Plans for the Youth Cultural Celebration began months beforehand.
This is a really really big deal to my mother.  We've been planning this trip since just after Christmas.  She had worked in temples in Utah, and its been kind of hard on her not having temple access since she moved to Montana.
Before you can enter the temple, you're asked to watch a video with a brief explanation about the church and the temple.  Also, you are asked to cover your shoes before you enter.  They provide the shoe covering.
If you're new to Mormons or seeing a temple, I'd suggest going.  There are a couple of things to remember when visiting.
It's not mandatory, but encouraged, that women wear dresses and men wear business attire.  Modesty is the best policy.  Also, keep in mind that this is a sacred and life changing event to those who worship there.  Try and act accordingly.
It's the smallest temple I've ever seen, and I've seen a few.  It is, however, mighty in it's beauty.  Believe me when I say, they spare no expense.
The temple is 96' 9" tall and nearly 9,800 square feet.  It's not quite inside the city limits, but it's an easy drive if you take the first Helena exit and follow your google map. You'll find it on Otter Road.
Helena Montana LDS Temple
A Look Inside The LDS/Mormon Temple, Helena Montana
The Top 10 Montana Cities With The Most Sunshine
If you crave sun these are the 10 best places for you to live in Montana according to BestPlaces.net and Climate-Data.org.