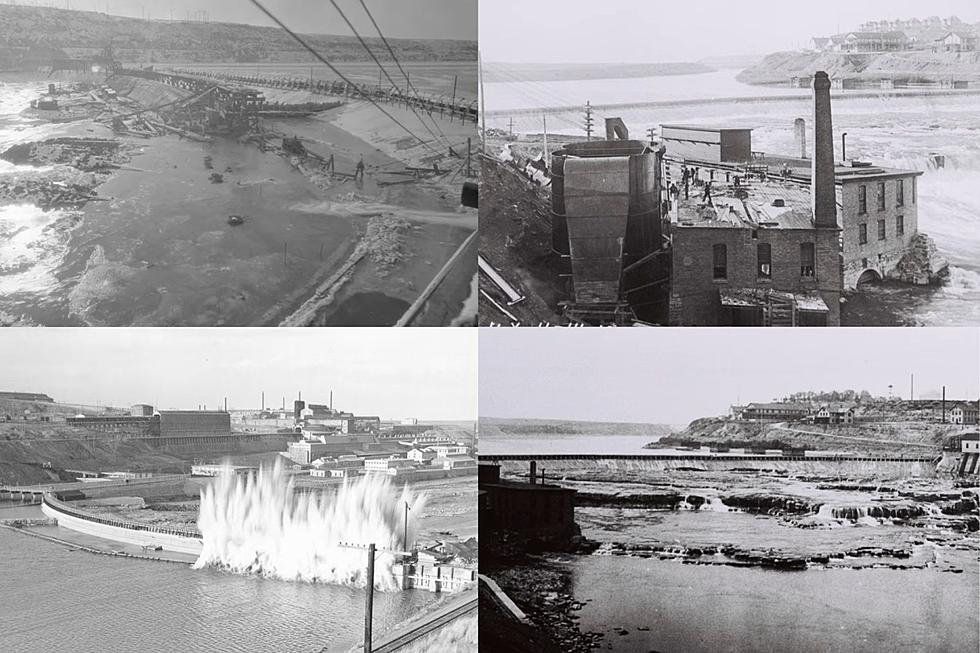 In Pictures: The History Of Black Eagle Dam, Great Falls, Montana
Youtube//Foothills Community Christian School//Canva
We all know that some of the first settlers of Montana came because of the gold rush around the 1860's.  Boom towns came and went, but a lot of the people stayed.  Great Falls wasn't a part of the gold rush because it wasn't even a city.
Fast forward to the early 1880s.  Paris Gibson makes his way from Maine to the west landing in Fort Benton.  He visited the Great Falls area frequently, and in time made a plan for a city centered around the river.  Getting together with James Hill, a railroad man, he shared his plans for Great Falls.  Gibson knew with proper planning and investment, the great falls of the Missouri could provide the power needed to bring business to the area and make Great Falls a thriving city in Montana.
In 1887, Great Falls agreed to build a dam in order to generate electricity to The Boston and Montana Consolidated Copper and Silver Mining Company.
In 1890 construction started on Black Eagle Dam.  From Wikipedia, it was first built as a small a rock-and-timber crib weir overflow dam.  The cost in 1890 was around $515,000.  Compared to money now, that would cost well over 16 million dollars.
The dam first began generating electricity in December of 1890, but wasn't considered officially open and operational until March 1891.  It is the first hydroelectric dam built in the state.
There was a series of floods and other events damaging Black Eagle Dam, and the needs of the residents of Great Falls caused Montana Power to plan a renovation.  While renovating, they discovered that some of the dam was just too damaged to handle the new needs of Central Montana.  They modified their plans, moved the new dam 50 feet downstream from the original dam built in 1877.  After it's completion, the old dam was completely submerged, and is still in the river today.
The new dam, the Black Eagle Dam we know, was finished in August 1927 and began generating electricity in September that same year.  The dam is 784 feet long and 34 1/2 feet high featuring 8 flood gates and a concrete power house.  To this day, it is still supplying energy to over 15,000 homes.
Keep scrolling to see the history of Black Eagle Dam in pictures.
Check Out These Amazing Shots Of The Black Eagle Dam Renovation
History Of Black Eagle Dam, Great Falls Montana