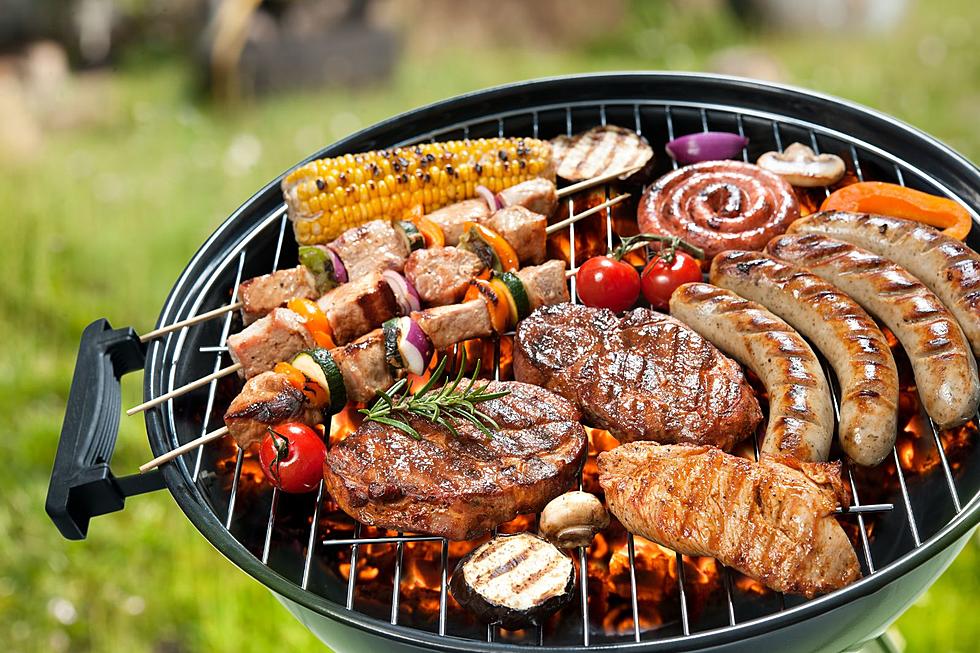 Grilling Season In Great Falls – What's Your Setup?
Canva
Now that the weather is finally starting to stay nice, grills are starting to be pulled out of storage in anticipation of all kinds of summer cookouts.  I'm no different, and I'm sure that's true for some of you as well.
My grilling credentials
Let me be honest, I am very much a grilling newbie.  I stick to the KISS (Keep It Simple, Stupid) rule.
Fuel of choice
Like a lot of people, I don't really have a serious opinion in the never-ending debate of charcoal vs propane.  I use a propane grill, and for one very simple reason:  I don't want to deal with cleaning up the ash from charcoal.  That's as close as I get to taking a side.
Grill
I am on my third grill, and I downsized for this one.  My reasoning for going smaller is that the previous two were too big to be put away out of bad weather.  Despite my best efforts to take care of them and protect them from said weather, one grill rusted out and the other was ruined when one of the windstorms we get here in Great Falls tried to take the grill for a walk, smashing it up to the point where trying to repair it would be more expensive than the grill had been in the first place.
So, this time, I bought a portable grill that can be used either at home or for camping.  There aren't any bells and whistles, but it's perfect for my needs, and I can put it away when I'm not using it, keeping it safe from rain, hail, snow and wind.
Tools
If you're like me, you've gone into a store that sells grills and just stared blankly at the wall of accessories to go with a grill.  I've stood there, debating with myself as to whether I'd ever actually use whatever tool enough to justify buying it, and usually the answer is no.
I will admit, I've bought a few grill tools and then had buyer's remorse when I actually tried to use them.  Like the meat thermometer that works with a smartphone app.  I thought it was a great idea... until the app told me I needed to have my phone's GPS turned on to use it.  Seriously?  Why do I need GPS for a thermometer?  I'm not going to forget where my grill is in my back yard!
That said, I did buy an insert that turns my grill into a griddle.  That one, I don't regret at all.  Other that that, my toolkit is pretty simple:  burger/steak flipper, tongs, and cleaning gear.
The food
Of course, what you're cooking is every bit as important as what you're cooking on/with.
Not to mention how it's cooked.  As a kid, my choices when it came to grilled food were either bloody and undercooked or charcoal. I was shocked to learn it was possible to grill food and have it not be in one of those two states.
Happy grilling!
Montana Cookbooks - Food and Cooking From Big Sky Country
Montana chefs and home cooks offer award-winning recipes that are distinctly Montana. Cookbooks can be found on just about every kind of culinary fare, from Bison BBQ to extensive fine dining recipes. Great food and hearty recipes have been a Montana tradition for generations. We were able to find all of these cookbooks locally or online. Enjoy!