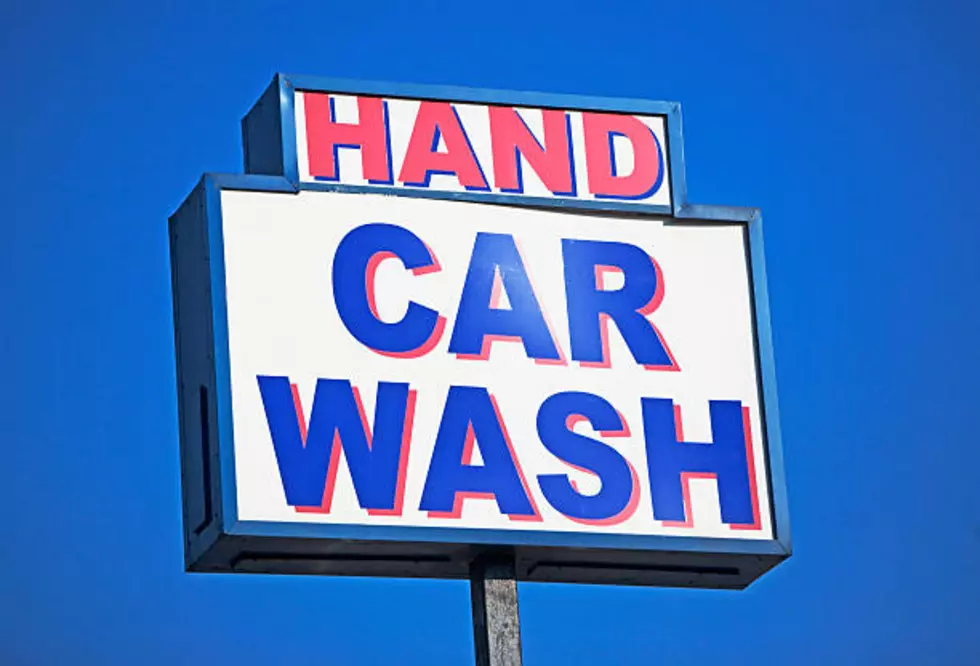 Getty Images/Tetra images RF
I'm somewhat of a Clean FREAK!  I've learned to let some things go...  I had to, in order to keep my sanity.  An example would be the cleanliness of my house.  If it were entirely up to me, that sucker would gleam like a Mr. Clean commercial.
However, other people live there with me.  You know, offspring and that one guy that helps pay the mortgage.  haha  I also have hairy pets with dirty feet.  As you can imagine - not as clean as I'd like.  
On the other hand, I CAN keep my car clean.  But this last month has been hell trying to make that work.  So, after the big melt, me and about 20,000 of my closest friends all headed to the car wash.
Now I live out of town on a gravel road.  By gravel I really mean mud trail full of rocks and clay soil.  This is not a job for an automatic car wash.  This is a, grab your quarters and get ready to have soapy water sprayed back in your face and soggy shoes & socks.
This is where the GOLD comes in and why I'm just fine with companies building car washes all over Great Falls.  (Hoping the Price Comes Down)
Believe it when I say I waited in line nearly 30 minutes to pull in the bay.  I was off work and in no hurry, plus I love to people watch, so what the heck!  I'm no dummy, some of the streets were still wet.  Water was running and parking lots were still a slushy mess.  I didn't want to do a "good job" with my car.  I just wanted to be able to see out the windows and keep my parking sensors from going off.  As a bonus, seeing the actual color of the car, makes me happy too.
I've always wanted to buy a carwash.  Recently I tried to talk an owner of one, not being used or maintained at this time, to sell me his.  No dice.  So, there I sit, with half the town waiting to get in the next bay... ChaChing!  Gold Car Wa$h.                               p.s  I love the option of using your card instead of quarters.
Happy Washing to My Clean Freak Friends Out There!