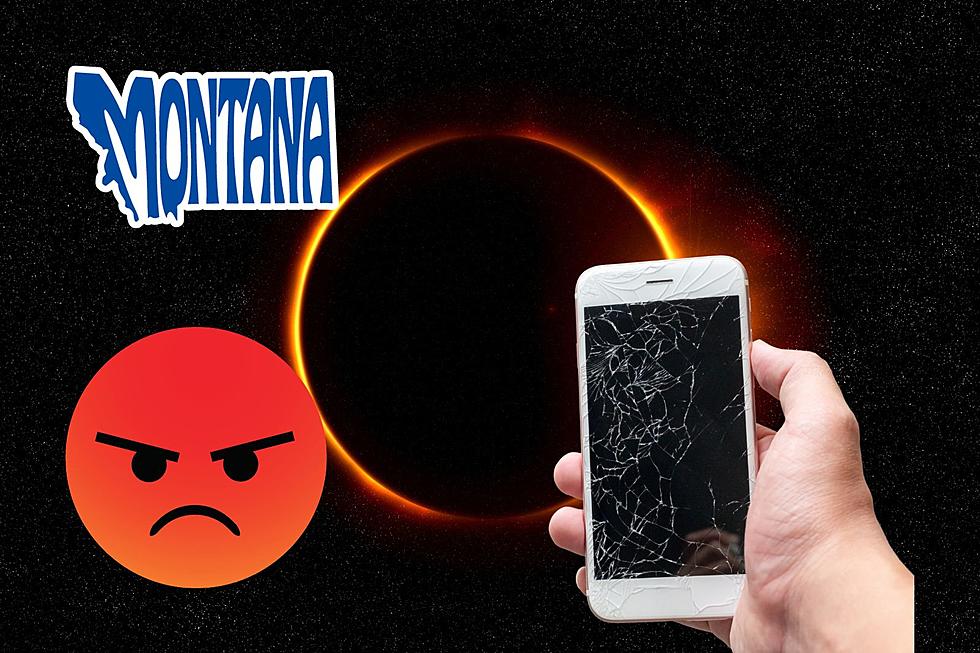 Don't Break Your Phone Taking Pictures Of The Eclipse In Montana
Canva
That's a thing? I can break my phone during a solar eclipse?
According to Montana Technological University, the solar eclipse will be visible this Saturday, October 14th between 9am and 11am. You'll be able to see that "Ring of Fire" everyone talks about.
We all know that one should be careful about looking at the sun directly with the naked eye. Using eye protection is optimal unless you want to go blind.
Some say that goes for taking pictures with a smartphone as well.
KXAN in Austin, Texas recently reported on some research done on why it might be a bad idea to directly take a picture with a smartphone camera.
Can the sun damage a smartphone camera?
University of Colorado at Boulder Astronomer Doug Duncan explains in the article that in some cases, yes, a phone camera can be damaged by direct sunlight:
The lens of your camera, the lens of your phone or the lens of your eye will concentrate the sunlight and ruin your camera, your phone or your eye. If you point your camera toward the sun and hold it there for any length of time, you're going to concentrate so much heat, it's going to ruin your phone camera, and you're not going to get a good picture anyway.
Make sure to use an approved light filter for your eye as well as your camera eye. One can find eclipse glasses at a local hardware store, or if you have a number 12 welding shade or more, one may use that.
READ NEXT: More Amazing Meteor Showers For Montana This Fall
Wow! Views of the sunrise solar eclipse in U.S. and world
A partial solar eclipse was visible June 10, 2021 as the sun rose over the East Coast.
Gallery Credit: Associated Press
Odd Shadows Appear During Solar Eclipse
Sure, the solar eclipse was awesome. But, if you were only looking up, then you missed out on a really cool show on the ground too.
Gallery Credit: Credit N8