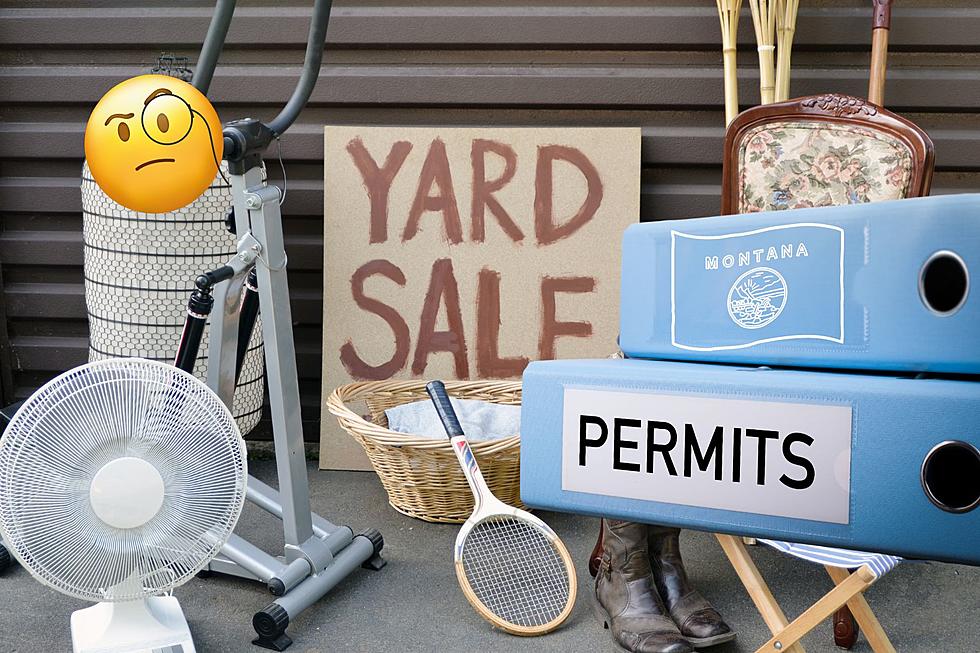 Do You Need A Permit For a Yard Sale In Montana?
canva
Summer and yard sale season is upon us.
Saturdays and Sundays people get up early to check out what they can find whether that is fulfilling a hobby, or finding second-hand tools and implements to help around the house or vehicle.
There was a question upon whether or not someone needed to obtain a permit to hold a yard or garage sale in Montana. Other states such as Washington, New Mexico, Texas and Florida require a permit, they are usually free, but needed nonetheless.
The short answer is NO.
One does not need a permit in the state of Montana to hold a yard sale, however there are rules for signs and they differ from town to town in Montana.
Most of them as far as I understand are cosmetic in nature for some places and some regulations for safety, for example in Polson, MT, they have certain rules put in place for signs:
You do not need a permit to conduct the sale. However, you may only place signs on your property where the sale is occurring or on other private properties with owner's permission. No signs are allowed in any right-of-way or attached to telephone poles, trees or other existing signs.
Great Falls have rules in place for size and proximity according to their website:
Garage Sale signs not exceeding six (6) square feet displayed on the day of the sale only and must be placed a minimum of twelve (12) feet from the back of the curb. Signs placed on public property as well as signs not removed at the end of the sale will be subject to citation.
Those seem like pretty easy rules to follow considering no permit is required.
10 Tips to Host a Successful Yard Sale in Washington
If you're planning to host a yard sale or garage sale. Consider using the these tips. Planning and proper execution are necessary. Also, patience and teamwork are great. Planning ahead, advertising, and being an approachable host are beneficial. Follow the tips and you'll be a success!