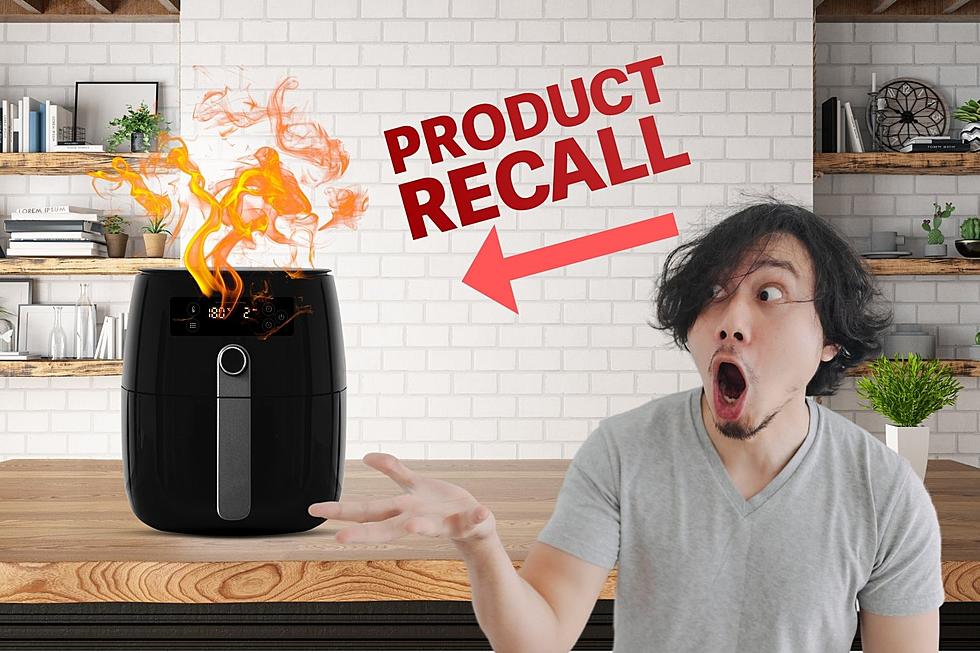 Company Warns Of Faulty Air Fryers Sold On Amazon
Canva
Say What?! Another Product recall? It's been somewhat of a pattern this year. This time, air fryers.
It's been whirlwind of recalls this year. From car parts, fruit, cheese, fishing poles, and now it's reported that there is a new recall for certain types and models of air fryers sold on amazon.
I've always watched my air fryer while it's cooking because my lizard brain thinks new technology is unsafe even though its perfectly fine, now I'm glad I did pick up a certain model.
The United States Consumer Product Safety Commission and company The Secura have sent out recalls for air fryers that malfunction on kitchen counters.
Secura Model TXG-DS16 (SAF-53) with date codes 1903 and 1904 as well as model SAF-53D (TXG-DT16E) with a date code of 1901 are under voluntary recall as of October 5th saying that wire connections with in the product can overheat leading to the product being unsafe.
Secura give an explanation in their FAQ section for the recall:
We are conducting this recall to keep our customer's safe and prevent injuries by removing the problem products. Due to certain manufacturing issues, the affected air fryers may present safety risks. This recall is being made as a precautionary measure.
They give picture examples of the models in question.
As well as an Identification Guide to help consumers Identify the correct models and date codes.
The products may be prone to starting on fire as well as have a risk for burns according to the report.
The United States Product Safety Commission states that 6,400 units were sold with a recall date of September 28th, 2023. The remedy for the situation according to them is to refund and replace.
READ MORE: l Niño's Triumphant Return To The Treasure State
👇 👇 CHECK OUT MORE RECALLED ITEMS IN THE GALLERIES BELOW. 👇 👇
22 Cars Under a "Park Outside" Recall Due to Fire Risk
The NHTSA advises drivers to park these vehicles outside and away from structures until they've been repaired. For more on the recall click
HERE
.
Gallery Credit: Michelle Heart
Kids Fishing Pole Combo Recall
A recall has been issued for the Lil Anglers Recalls Children's Fishing Rods Sold with Kid Casters No Tangle Combos.
Gallery Credit: Dave Fields