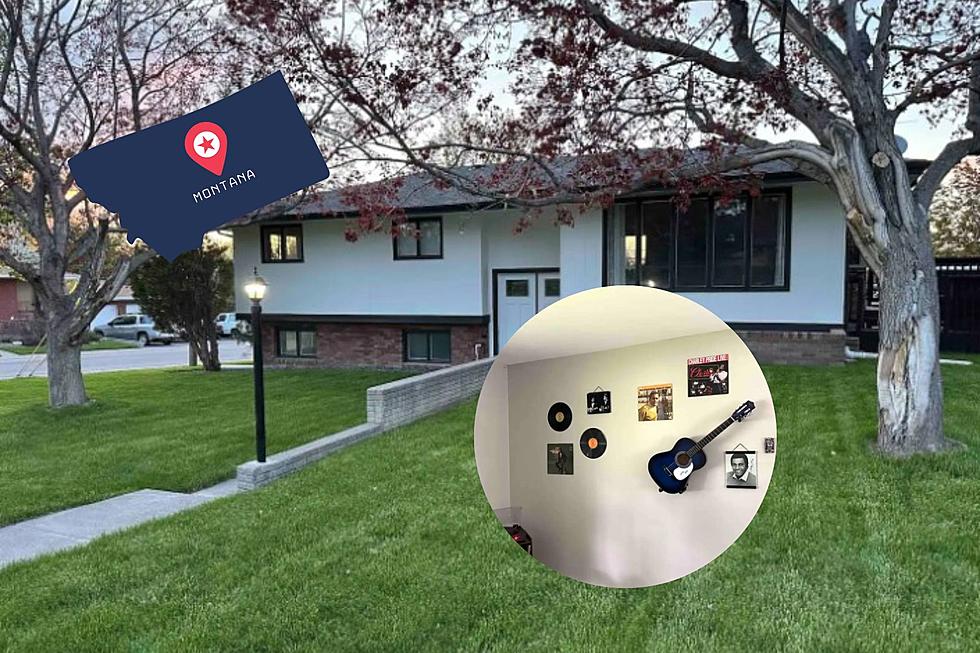 Sleep Like A Star In Charley Pride's Great Falls, Montana Home
Airbnb//Canva
Charley Pride lived in Great Falls, Montana from 1967-1969.
Many times I've talked about how my parents knew him and would spend time talking to him while they were dating and my mom was waiting tables at Robbie's Restaurant in the Holiday Village Mall.
Everyone knows that 560 KMON was instrumental in his single, "The Snakes Crawl at Night".  You can read the story here on Missoula Underground.  The long and short of it is Al Donahue financed the recording of the song and Great Falls musicians were on the recording. And we've all heard the stories of Charley Pride and Dave Wilson.  It's the stuff of Great Falls legend.
There's even a great old story dating back to 2016 from The Great Falls Tribune, where Great Falls residents told of their experiences with the country legend.  Everything from Pride singing at events to kids going to his house, knocking on the door and asking for his autograph.  Again, the stuff of Great Falls legend.
Did You Know You Could Spend The Night In Charley Pride's House As An Airbnb?
According to the host:
This beautiful home was built for Country Music Legend Charley Pride in 1967 when he moved to Great Falls when his professional singing career was starting.
I have to say, I tried to prove this wrong, and I really believe this was Charley Pride's home at one time.
Charley Pride's Place, Airbnb
The home features 6 bedrooms (sleeping 13), 2 bathrooms, hot tub, laundry room, deck, patio, air conditioning, fireplace, WIFI and a lot more.
I didn't see any crystal chandeliers, and it's not on any mountain, let alone The Mountain of Love.  However, there's a great deck to enjoy burgers and fries and maybe even kiss an angel good morning over a cup of coffee.
Enjoy a peek at Charley Pride's Place
Charley Pride's Place Airbnb Great Falls, Montana
Charley Pride's Place Airbnb Great Falls, Montana
Airbnb Apartments, Great Falls, Montana. $150 a night or less
Airbnb Apartments, Great Falls, Montana. $150 a night or less