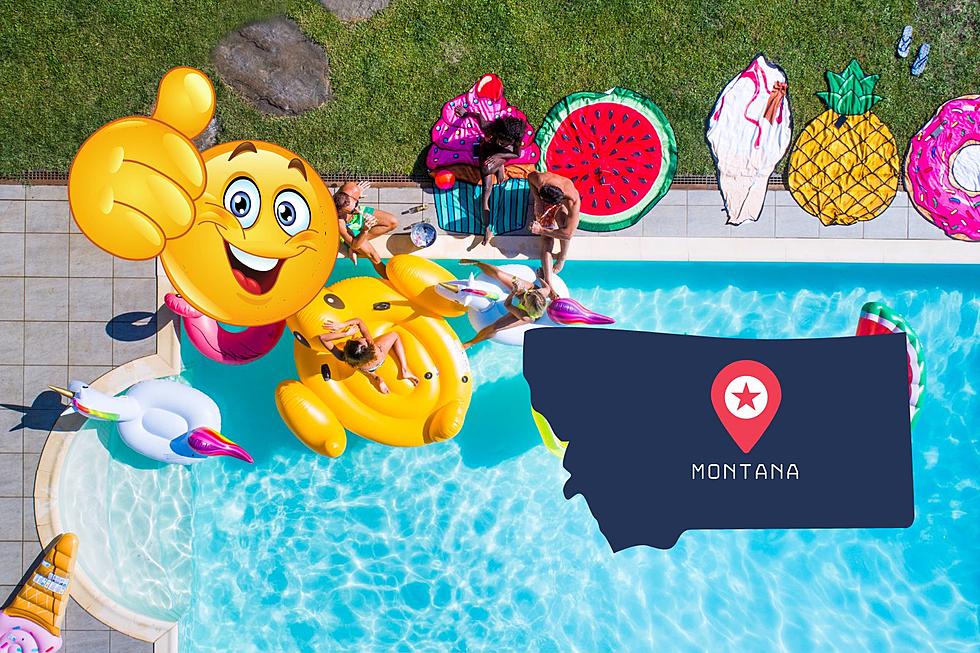 CDC Warnings Before Entering Public Pools In Montana
Canva
Summer vacation is here and everyone is getting ready and making plans to hit the public pools around town and when everyone travels. We have Big Sky Waterpark in Montana, Silverwood in adjacent Idaho, and all the various pools throughout the state, so there's plenty to plan for fun.
The CDC warns people before considering a pool visit this summer of swimming while sick and/or swimming related illnesses that can occur and how to prevent it and have a fun summer.
They elaborate on their website on how germs and viruses are spread in pool water. Pool staff are often diligent in maintaining public pools with chemicals for sanitation purposes, but there is still a chance of spreading unwanted illnesses.
Pool staff make sure chlorine or bromine is at the level needed to kill most germs in the water within minutes. You can still be exposed to germs during the time it takes for the disinfectant to come in contact with the germs and kill them. You can also get diarrhea from germs that are hard to kill, such as Crypto. Crypto can stay alive for more than 7 days, even if the water is properly disinfected.
They also give steps on how to prevent illness while visiting public pools.
-Don't poop in the water.

-Don't swallow the water.

-Take kids on bathroom breaks and check diapers every hour.

-Change diapers away from the water to help keep germs out of the water. Wash your hands after.
They also urge everyone to shower before entering any public pool, or hot tub with a one-minute show removing dirt, sweat or anything else.
Having this info can help everyone have fun all summer long.
LOOK: Highest-rated free things to do in Montana, according to Tripadvisor
Stacker
compiled a list of the highest rated free things to do in Montana from
Tripadvisor
.
Love Ice Cream? These Are Montana's Best Ice Cream Shops
Craving a sweet frozen treat to cool off this summer? Here are a few of Montana's best ice cream shops.