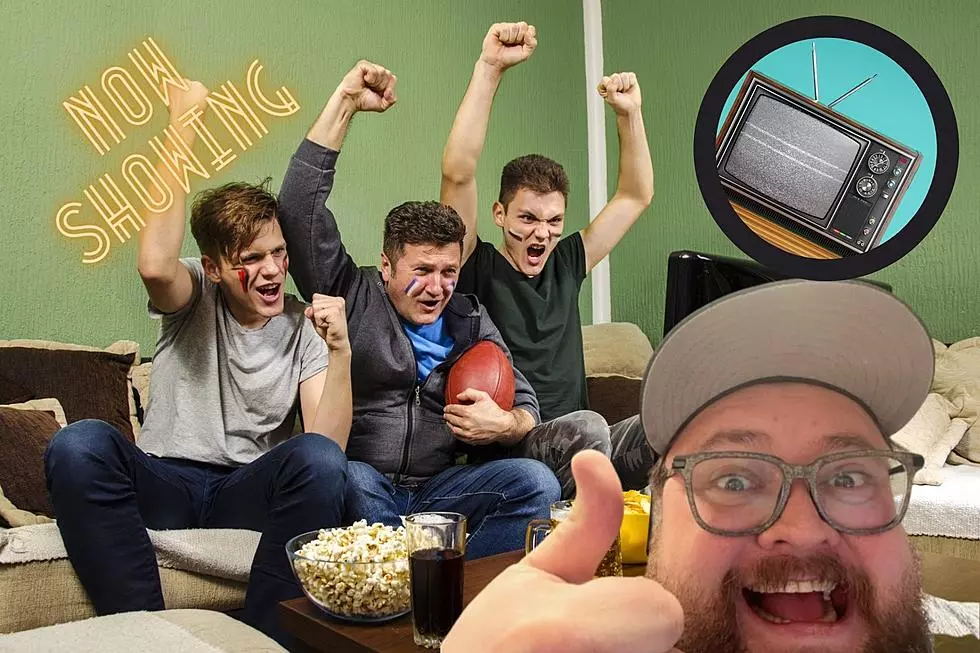 Billy Picked His Favorite Super Bowl Ads for 2023
canva
Once again I'm back with more Super Bowl commercials.
I had planned on this when I wrote my last article about vintage super bowl ads, and this year definitely did not fail.
I usually watch the big game only for the rad commercials that play but this year I also watched the halftime show, but that's another story.
The River 97.9
I loved all of them including the movie trailers, however I left those out of my picks for spoilers and the commercials that sell products are more interesting to me.
Some had the same commercials but with different actors, others were call backs to vintage commercials we know and love, and one particular used a callback to a favorite viral video, and they're in no specific order of importance.
---
1. E*trade baby.
Is this the E-trade baby getting married? Say it isn't so! He makes financial planning fun and interesting with this goof of a commercial spot.

---
2. Ben Stiller Pepsi Commercial
There's two additions to this ad campaign, one with Ben Stiller and the other with Steve Martin. I loved Ben's a bit more on account of Derek Zoolander making an apperance.

---
3. Will Farrell GMC EV Ad

Will Farrell teamed up with Netflix and GMC to recreate the lasted loved characters from Many of Netflix's latest shows, what sealed the deal for me was when Farrell dawned the Justin from stranger things look. Instant classic.

---
4. Breaking Bad PopCorners Ad

As a fan of Breaking bad is was fun to see ol' Walt and Jesse discover the perfect flavor and for Tuco to approve. Some say that this will be the last time we see Walter and Jesse on screen and what a way to go out in style.

---
5. Busch Survival guide with Sarah Mclachlan
Survival instructions are always better when it involves beer, am I right? It just adds to the dimension when Sarah McLachlan shows up with the ASPCA song. Total hilarity.

---
6. YouTube NFL Sunday Ticket Football Cat
Who would've known that piano cat would make a comeback in football form? This short and sweet commercial touches my heart even if its about boring football.

Did you love these commercials? Are there some I forgot to mention? :et us know in the comments!
8 Times New England Was Represented in Super Bowl LVII 2023 Commercials
We all know the best part of the Super Bowl is the commercials... Here are a few times when New England was represented in the Super Bowl LVII 2023 ads.
25 Most Memorable Rock + Metal Super Bowl Commercials
Keeping the big game rocking!