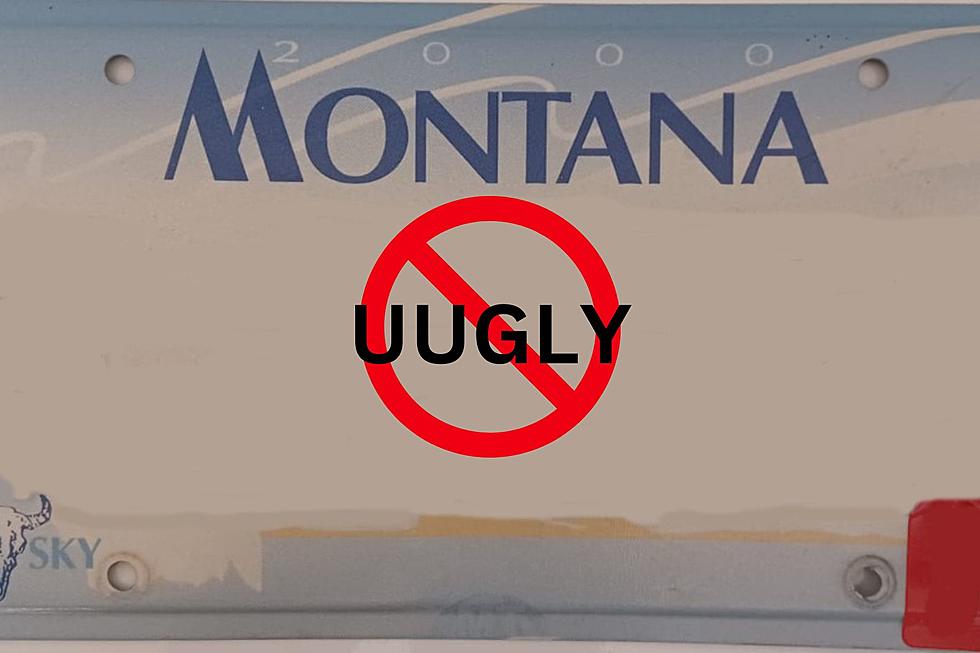 Vanity Plate or Profanity Plate? Vanity Plates Denied By Montana
Canva
Updated with more plates 2/15/23
Montana has a lot of license plates for residents to be unique.  If you want to take it up a notch, you can also fork over $25 for a vanity plate.  The way it works, you have a couple of different versions of what you want your plate to say, and you fill out the personalized plate application.  Then whichever version is available, and approved by the state, will be sent to you.
READ MORE: WHY MONTANA PLATES HAVE THOSE FIRST NUMBERS
Of course, there are limitations. Vanity Plates By State has all the details.  The state of Montana can deny your application for these reasons:
any combination of letters or numbers, or both, that may carry connotations offensive to good taste and decency.
The use of an Ampersand (&).
Duplication of license plate.
LOOK: License Plates In Montana
I found a list of plates that have been denied in Montana, and it's got over 4,100 entries. Some of them were quite vulgar, insulting or just plain rated R for ridiculous you thought you could get that through the checks and balances.
I had Big Billy help me decide the gallery out of the thousands there were to choose from. I decided not to include the hundred or so that were about size, 420, sex, foreplay, beaver, bitches, and boners, plus most of the boobs and cussing were left out too. Some were just too funny to pass up.
Word of warning, some of these are quite adult (while some are just plain teen aged locker room), so if you don't want to explain it, keep this gallery to the adults in the room.
Montana Vanity Plates That Have Been Denied
Vanity License Plates Denied In Montana Part One
MOST RECKLESS DRIVERS' VEHICLES
We've all seen 'em.
That souped-up vehicle sitting next to you at the red light or blowing your doors off on the interstate.
When you lay eyes on one of those beauties, the thought runs through your mind - 'Man, I would get in SO much trouble behind the wheel of that bad boy'.
And you're probably right. But which vehicles on the road today are causing drivers to take the most risks?